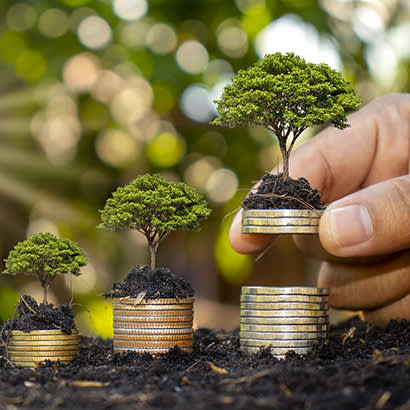 For an enhanced digital experience, read this story in the ezine.
The past year has been challenging for many people in our communities, and park and recreation professionals have been on the frontlines providing essential services throughout the coronavirus (COVID-19) pandemic. As the pandemic begins to retreat into the rear-view mirror, elected officials have shifted their attention from immediate, emergency relief to more long-term investments into the security, resiliency and strength of communities.
As federal funding filters down to states and localities, local leaders will face difficult decisions about where and how to invest resources. Organizations that helped meet the challenges of the last year — and those who will be vital to our collective recovery — should be prioritized to receive such funding. However, during challenging economic times, elected officials have traditionally looked to divert funding to organizations that can create quality jobs and jumpstart the local economy. While elected officials may not immediately think of park and recreation agencies as such entities, we beg to differ, and we have the data to prove it.
Thanks to the efforts of park and recreation agencies throughout the United States, local park and recreation agencies generated $166 billion in economic activity and supported more than 1.1 million jobs in 2017, according to research conducted by NRPA and the Center for Regional Analysis at George Mason University. This economic data highlights how investing in parks and recreation as a catalyst for recovery boosts economic growth for local communities, making it an optimal return on investment for states and local municipalities.
While nationwide-level data illustrates the collective impact we have as a profession, elected officials rightfully care about how their communities are affected. For that, we developed interactive charts that detail economic activity, employment figures and labor income generated by park and recreation agencies in each state. For example, Georgia generated nearly $5.5 billion in economic activity, supported more than 37,000 jobs, and more than $1.5 billion in salaries, wages and benefits in 2017 through the direct, indirect and induced effects of operations and capital spending by local park and recreation agencies.
Using this information can bolster your advocacy efforts for more resources, funding, support or anything your agency needs to fulfill its mission and continue to be an economic driver for your community. Recognize the strength of parks and recreation to bring people and communities together and invite people into your advocacy movement. Share this data and your agency's story with local community groups to build systemwide support for your programs.
When you start framing your budgetary asks with this kind of data, policymakers and elected officials at all levels of government should take notice. It's clear that investments made in local and regional parks not only raise the standard of living in communities, but also spark activity that ripples throughout the economy. It's just "common cents."
Dan McCarthy is NRPA's Advocacy Manager.