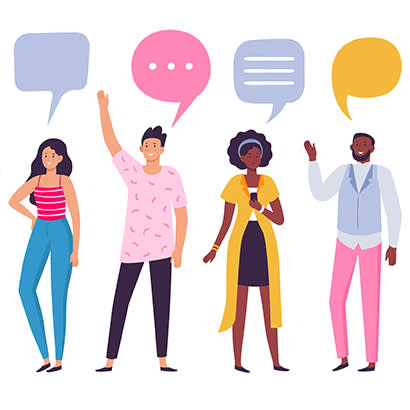 For an enhanced digital experience, read this story in the ezine.
What a year 2020 was. Hope, heartache, uncertainty and resilience was around every corner during these challenging months. The past year demonstrated just how essential parks and recreation is in everybody's lives, something park and recreation professionals and advocates have always known. As we move forward through the cliché of "the new normal," how do we keep the public's attention? How do we recover from budget cuts, downsizing and the myriad of changes that resulted from the pandemic and recession? One way to keep focused and move forward is by embracing data.
While parks and recreation comprises much more than facts and figures, data is at the heart of many of our external services and internal makeup. Is the national median of roughly 10 acres of parkland per 1,000 residents reflected in your community? Is that number even relevant for your community and its unique needs? What are the park and recreation amenities and programming opportunities offered elsewhere in your state or across the nation? What can your team learn from peer agencies to develop or further strengthen programs that promote equity in your community? Are you looking for robust staffing data that you can present to key stakeholders and elected officials? Each of these questions requires data, and that data comes from you.
Countless park and recreation professionals and advocates use the NRPA Agency Performance Review (nrpa.org/APR) to answer these questions and to inform their annual budgets, master plans, department reviews and daily reports. This review, and the answers therein, is only made possible through contributions to NRPA Park Metrics (nrpa.org/Metrics) by the dedicated professionals at park and recreation agencies across the nation. Your agency's contribution to NRPA Park Metrics influences the entire profession.
NRPA Park Metrics is the most comprehensive source of park and recreation agency data benchmarks and insights in the United States. With more than a decade's worth of agency-contributed data, NRPA Park Metrics strives to provide you and your agency with the information necessary to effectively engage your local stakeholders and elected officials, and to plan for the future. In just a short amount of time, you and your agency can make a real, lasting impact on parks and recreation throughout the country by contributing to NRPA Park Metrics.
Annual participation in NRPA Park Metrics is a habit for many park and recreation professionals and their agencies. It is time for you and your agency to contribute to the discussion and make your voices heard! As a special thank you to agencies that provide their Park Metrics data by January 22, contributors will receive a custom Agency Performance Report, highlighting your agency's data against the national findings.
Visit the NRPA Park Metrics website and select "Enter Your Agency's Data" to begin inputting or updating your agency information today. If you need assistance creating an account (for new participating agencies), accessing your agency's existing account or need further details, contact Melissa May (mmay@nrpa.org). Additionally, Live Chat "Office Hours" will be available from 8 a.m. to 3 p.m. EST, Monday through Friday, beginning January 11 until the end of January, directly from the NRPA Park Metrics website (nrpa.org/Metrics).
Data gives us direction — a target for which to strive. Now, more than ever, the public needs parks and recreation. By sharing your agency's data in Park Metrics, together we can deliver on this promise.
Thank you to those professionals and their agencies that already have submitted their data this season!
Melissa May is NRPA's Senior Research Manager (mmay@nrpa.org).