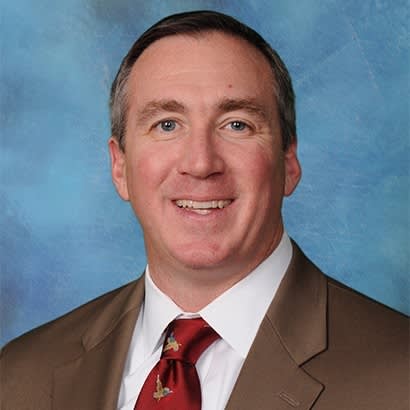 For an enhanced digital experience, read this story in the ezine.
It seems like budget season is a year-round undertaking. As soon as a board or city council approves one budget, it is time to take a breather and start all over again. Whether it is operational budgets, capital improvement budgets, or referendums and fundraising campaigns, ensuring all voices are at the table will help inform the difficult decisions that lie ahead.
Coming out of a year overshadowed by the coronavirus (COVID-19) pandemic, there has never been a better time to promote our parks as essential to our communities. I have heard countless stories from across the country of parks as the places where people could still exercise, get some fresh air and get out of the house when society shut down. Additionally, we saw higher numbers of new users in our parks over the past year and a half. Still, parks may feel the impact of budget cuts.
How do we prevent those cuts from happening? One way is to support active advocacy. There are park supporters among the moms at the playground, young adults at the dog park and seniors in our yoga classes. Let them know that not only is advocacy important, but also their financial support is critical, as these supporters often are the same people paying property taxes that fund our parks. Many years ago, we created a pie chart that shows exactly how much of a taxpayer's bill goes to the Chicago Park District versus other local government organizations. This transparency positively affected the budget conversation.
I cannot stress enough the importance of partnerships in the budget discussion. We have been fortunate to benefit from many great relationships, from professional sports teams to private philanthropy, to in-kind support from the business community. Whether it is the local mechanic supporting the little league or the larger construction firm providing support, our neighbors want to be a part of their local park.
Get your decision-makers involved in your parks. Have your board members attend the first day of summer camp. Cut a ribbon during the opening of a new facility. Invite your mayor or other elected officials to events and activities in your parks. While elected officials love to cut ribbons and participate in groundbreakings on large projects, they also want to be part of the community activities that occur in our parks on a daily basis.
It always has been true that a picture is worth a thousand words. Use images, videos or renderings to help decision-makers understand the importance of budget implications. Someone may want to cut a park budget without knowing how a cut may affect park maintenance or operations. A picture of a broken swing will help convey the message that funding is necessary for the upkeep of our assets.
Finally, in study after study, people respond positively when asked about their opinion of parks. We can use this research to influence elected officials when it is time to discuss our budgets. Throw in a few pictures, bring your partners and advocates into the discussion, and give elected officials a way to be involved, all with the goal of delivering stable and growing budgets. See you in a park!
Michael P. Kelly, Chair, NRPA Board of Directors