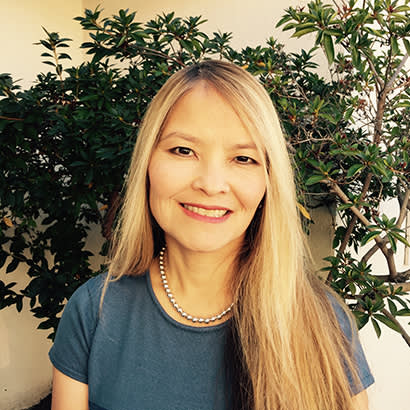 For an enhanced digital experience, read this story in the ezine.
As I write this column for our Conservation Issue, I'm reminded about the most recent natural disaster that our country has endured: February's Winter Storm Uri that put the state of Texas in a deep freeze, causing widespread power outages and forcing the Biden administration to declare a federal emergency. However, similar to their response during the coronavirus (COVID-19) pandemic, park and recreation agencies throughout the state acted immediately, providing critical services for their communities. For example, City of Dallas Parks and Recreation set up mobile homes and chartered buses as "Mobile Warming Centers" in its parking lots. These popup sites enabled residents to warm up, grab a meal and charge their devices.
The past few years also have been especially tough on the West Coast, where wildfires have ravaged millions of acres of land and threatened wildlife — from California to Washington state. In the cover story, "Parks and Recreation Fends Off Wildfires," on page 34, NRPA Web Editor Jennifer Fulcher discusses what park and recreation professionals in these hard-hit states and across the country are doing to help protect their respective communities from future wildfire events. One such agency, King County Parks and Recreation in Seattle, is proactively gathering data and implementing plans. Fulcher writes, "As a changing climate brings more flooding and tree stress, it also brings wildfires closer to the Puget Sound area in Washington state. 'We're seeing increasing evidence that we better be ready,' says Sarah Brandt, King County Parks open space government relations administrator."
Next, contributor Ted Vuong illustrates how a bit of innovation and eco-friendly design can transform a former golf course into a world-class garden in the feature article, "Born on the Bayou," on page 40. Vuong provides an in-depth look at the planning, design and construction of the Houston Botanic Garden. Located near Hobby Airport, this 132-acre site gave the city an opportunity "to develop the garden around the Sims Bayou in an area with little investment in green spaces or cultural amenities," he writes. Although the project presented some challenges, the end result is a tranquil botanic garden that boasts many features, including two-and-half miles of walking and hiking trails, a lagoon and a nature play area for children.
Rounding out our feature articles lineup is an engaging conversation with Sara Sinclair, an oral historian of Cree-Ojibwa and German-Jewish ancestry and a Columbia University professor, and Stephanie Lozano, a tribal liaison for the Wisconsin Department of Children and Families and a member of the Ho-Chunk Nation, in the article, "Protecting the Land and Its History," on page 46. Both Sinclair and Lozano share their insights with NRPA's Roxanne Sutton and Cort Jones about the history of tribal nations in North America, key conservation and environmental challenges, and the importance of starting a wider conversation about land acknowledgement.
The interview with Sinclair and Lozano really speaks to the true meaning of Earth Day, which is about appreciating the history of the land, honoring all the natural gifts that it offers and pledging to be stewards of the land. As park and recreation professionals, you have never hesitated to act during times of crisis. So, in celebration of Earth Day that takes place April 22, make it count by encouraging your community members to do their part by reducing their own carbon footprint. Because at the end of the day, we all must be stewards of the land.
Vitisia "Vi" Paynich
Executive Editor
Print and Online Content