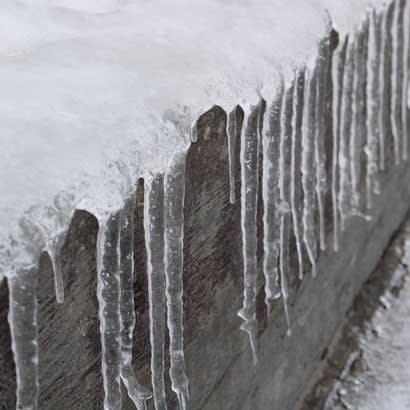 What's Happening
President Joe Biden has declared a federal emergency in Texas as the state starts to recover from the recent disastrous winter weather event and subsequent overwhelming of the state's energy grid. Many people — predominantly low-income, Black and Brown communities — went without electricity or heat in freezing temperatures, forced to rely on generators or community support to stay warm, while at least 6 million coronavirus (COVID-19) vaccination shots were delayed by last week's weather. This extreme weather event highlights the twin impacts of climate change and our nation's aging infrastructure.
While the weather has warmed and the storm has subsided, people and communities across the state continue to feel its effects: approximately 9 million Texans continue to struggle with a consistent supply of safe water and many are still without power.
The federal government's emergency declaration will support recovery efforts, providing critical supplies like water and generators to assistance with temporary housing, home repairs and food security in 77 Texas counties.
Parks and Recreation Provides Vital Services, Not Just Extracurriculars
Like everyone else in Dallas, many of City of Dallas Parks and Recreation's facilities lost power, heat and water. However, that reality didn't stop them from taking action. Charter buses and mobile homes sprung up in their parking lots as "Mobile Warming Centers," offering a welcoming place for folks to get warm, get a meal and charge their devices. Of the 20 centers offered citywide, 13 were located at recreation center parking lots.
Working in conjunction with Dallas city councilors, the city manager and the office of emergency management, the parks and recreation department became the hub for water and food distribution, blankets, and comfort. They identified which facilities could become operational to open as warming centers and shelters for displaced members of their community. It was an "all hands on deck" situation with over 70 staff members supporting the effort daily.
"it's been a week like no other, in a year like no other," said Crystal Ross, assistant director of City of Dallas Parks and Recreation. "It's not just fun and games. We are essential… If you didn't know before, you definitely know it now here in Dallas."
If you've ever flown through Dallas Fort Worth (DFW) Airport, chances are you've been to Grapevine, Texas. Nestled between Fort Worth and Dallas, Grapevine was hit hard by the crisis: roughly one-third of its residential communities lost power.
The city's emergency operation center, located in the recreation center, contained a nucleus of local decision-makers, including the chiefs of police and fire departments, the assistant city and emergency managers, and Kevin Mitchell, the director of Grapevine Parks and Recreation.
At 110,00 square-feet, the REC of Grapevine is an anchor of the community. At first, the REC opened its doors as a temporary warming station powered by a generator. But as the reality about the extent of the storm became clear, the park and recreation staff pivoted the REC into a shelter for displaced community members. With assistance from the Red Cross, Salvation Army and a local hospital, they acquired 150 cots and beds. What started with 50 residents quickly grew to over 800 — with dogs, cats, birds and other pets in tow.
While the center staff had been trained to operate as an emergency shelter for years, this was the first time they put that training to the test. The REC's kitchen fired up, serving three meals a day to those who need it. Dedicated staff worked around the clock in morning, afternoon and graveyard shift, with some staff sleeping in their offices. "I am so proud of our team," said Kevin Mitchell, director of Grapevine Parks and Recreation.
While most people have been able to return to their homes, many are still without water and roughly 100 people return to the REC daily for regular showers. With the brunt of the crisis behind them, staff at Grapevine Parks and Recreation are turning their attention to the work ahead of them. The unseasonably cold weather decimated the local environment, killing plants and damaging landscapes. Park and recreation professionals stand ready to get Grapevine back and beautiful for their spring and summer programming.
Other park and recreation professionals across the state of Texas are doing their part to support their communities, as well, such as the staff at Irving Parks and Recreation and New Braunfels Parks and Recreation, who are operating multiple warming centers and clean water stations.
How You Can Help Right Now
While the weather will warm up, the power will come back on and the water will start flowing again, the effects of this emergency will ripple for days, weeks and months to come, as communities recover and rebuild. Park and recreation professionals will continue to be an essential resource for the communities they serve. If you'd like to help make a difference, consider donating to trusted organizations if you're able. There are many nonprofit organizations that are responding to the crisis, here are a few of our favorites:
The American Red Cross supports impacted communities with safe water and food.
Feeding Texas supports food banks across the state, providing food assistance to people and families in need.
Chime in Below
We know that parks and recreation is essential, not just in times of crisis, but every day. Share your #WeAreParksAndRec stories about how parks and recreation has helped you and your community below.
Dan McCarthy is NRPA's advocacy manager. His job is to connect NRPA members with their public officials and help advocate for greater awareness and stronger support for parks and recreation. Want to get involved and make your voice heard? Learn more on our advocacy webpage.