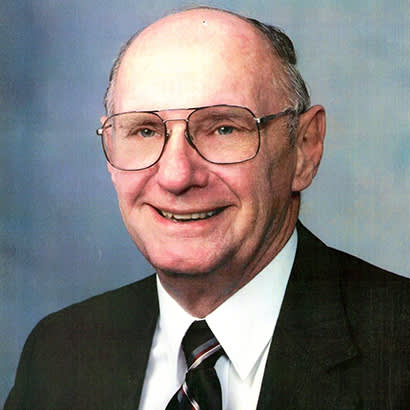 For an enhanced digital experience, read this story in the ezine.
NRPA and the park and recreation community are mourning the loss of Eugene A. Young, who passed away on July 20, 2020. Young devoted much of his career and life to the profession of parks and recreation. From a summer camp counselor to the longest-serving superintendent in East Baton Rouge Parish history, he spent 57 years working to make life better through parks and recreation.
Young joined the Recreation and Park Commission for East Baton Rouge Parish (BREC) in Louisiana as assistant superintendent in 1952. When he took over as superintendent eight years later, the agency was nearly broke; however, the budget-minded leader gradually turned things around. During his tenure from 1960 to 2003, Young led successful campaigns for tax elections to hire staff and purchase land while also accepting any donation of land, labor or supplies offered to BREC. As a result of Young's efforts, BREC has grown in every area and has recorded a financial surplus at the end of each year. Park attendance rose from less than 2 million to more than 9 million visitors per year under his leadership. In addition, more than $5.5 million in land was donated to BREC throughout his tenure as superintendent.
Young believed in hard work and brought national acclaim to the Baton Rouge area when BREC became one of the first two-park systems in the United States to achieve national accreditation. Under his leadership, BREC won the highest honor bestowed on a park system — the national Gold Medal — twice. He also served on the NRPA Board of Directors with distinction for 18 years and was the first professional to be made a Life Trustee of NRPA in 1998.
Young also served as chairman of the Personnel and Compensation Committee, which developed a policy and procedures manual and upgraded salaries and benefits for the NRPA staff. What's more, he participated on Trustee Awards, Professional Development, Public Policy, Constitution and Bylaws, Research, Finance, Services to the Elderly, and Standards Committees.
Throughout his career, Young served as a mentor and a source of inspiration to other park and recreation professionals across the country, especially those just starting in the field. Dianne Hoover, director of city of Bakersfield (California) Recreation and Parks Department, was among those who Young influenced.
"Mr. Young served on a few committees while I was just learning about the various opportunities to get involved in NRPA leadership. He guided me to the American Park and Recreation Society (APRS) [now NRPA], where I met life-long friends. He was always professional and treated me as an equal even though I was just learning," recalls Hoover. "He lifted others up, and he wanted us to succeed and seek the higher ground. Never once did I hear a harsh word, or judgement of others, only positive encouragement to keep trying."
She adds, "I always considered him one of my mentors during the early years of my career, and I never had the chance to tell him that his words and actions were important as I moved through the ranks to director. He was a great leader, and we were lucky to have him involved in NRPA."
Young laid the foundation on which future superintendents built upon his legacy. He realized early on that parks make our communities better places to live, work and play. He knew they offer health benefits, clean the environment and bring people from all walks of life together. And, Young knew he had to acquire land before rapid development turned our beautiful green spaces into concrete and asphalt.
As Corey Wilson, BREC's superintendent puts it: "We owe him and his family a tremendous debt of gratitude for his service, and my pledge to you is that we will continue building on his efforts to make BREC the best park system in the country."
Special thanks to Corey Wilson, superintendent of BREC, and Dianne Hoover, director of city of Bakersfield (California) Recreation and Parks Department, for contributing to this article.