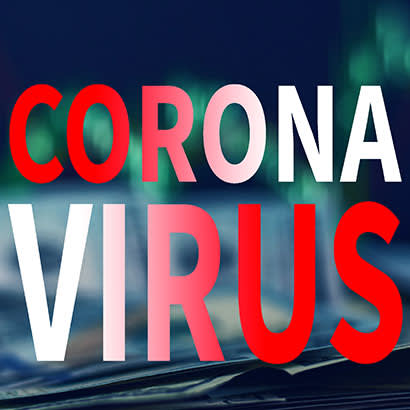 For an enhanced digital experience, read this story in the ezine.
The time is now.
We have written in these pages, delivered in presentations and imparted in our classes the importance of making the case for your work. The public's strong support for parks and recreation is not enough to guarantee your agency receives the needed financial and staffing resources to deliver on its mission. At any time, every dollar of your agency's budget is at risk.
In 2017, NRPA commissioned a study that found local elected and appointed public officials freely acknowledge that they target park and recreation agencies for substantial budget cuts when their city, town or county faces a fiscal crisis. This is despite the fact they wholeheartedly agree that parks and recreation significantly benefit their communities, especially in enhancing quality of life and promoting healthy lifestyles.
We know this is not a theoretical idea. A 2018 Penn State study examining the impact of the Great Recession found that local park and recreation agency funding plunged an inflation-adjusted 21 percent in the years between 2009 and 2013. No local government service — public safety, education or transportation — suffered as much. Even worse, park and recreation agency funding (and staffing) were slow to rebound during the economic recovery.
These research findings demonstrate just how precarious park and recreation funding is, especially when the economy hits a downturn. In recent years, we noted that it was just a matter of time before the economy would fall into a recession, when local governments would face squeezing tax revenues and rising demand for local government services.
The coronavirus disease 2019 (COVID-19) pandemic has extracted a high human cost across our nation and around the world. In response, local, state and federal governments have had to redirect their financial resources in their battle against the virus. At the same time, tax revenues plummeted at all three levels of government, as business activity halted and employers laid off workers. It will be some time before we fully understand COVID-19's economic impact, but we know it will be staggering. And, even the best minds can only guess at this time on the strength of the eventual economic recovery and when business activity and tax revenues will return to "normal."
What is not speculative is that local and state governments will be facing tremendous fiscal pressures over the coming months and years. As a result, policymakers will be facing difficult decisions on the budgets and staffing of their jurisdiction's services.
Making the Case for P&R
You have a compelling story to tell. Park and recreation professionals at more than 10,000 agencies across the United States advance their communities in many different ways. You have a positive impact on the lives of millions of people every day. Striking dollars from park and recreation budgets deprives people of open spaces to exercise for no or little cost, a place for hurried individuals to reconnect with nature and community resources where one can get a nutritious meal.
Also significant in any "making the case" argument is the economic benefits that your agency brings to your community. Sparking economic activity and creating jobs is park and recreation's number one priority. Unfortunately, mayors, county executives, city managers and council members may not be aware of how the work of park and recreation professionals and their agencies bring economic prosperity.
This is where the latest NRPA research report comes in. The NRPA Economic Impact of Parks report, conducted by the Center for Regional Analysis at George Mason University and published in April, highlights how your agency is an engine of business activity locally, statewide and across our nation. The new study found that local park and recreation agencies generated more than $166 billion in U.S. economic activity and supported 1.1 million jobs from their operations and capital spending in 2017.
The researchers derived this finding from U.S. Census Bureau data that shows local park and recreation agencies employed nearly 380,000 full-time and part-time employees in 2017. That translates to almost $39.6 billion of operations spending by the nation's local park and recreation agencies. These agencies also made $28.9 billion in capital expenditures during that same year. The combined operations and capital spending ripples through the national, regional and local economies as park and recreation employees spend their paychecks, park and recreation agency vendors hire workers, and both agencies and their vendors purchase products and services to serve their clients.
The new report also features similar estimates of economic impact and jobs generated for all 50 states and the District of Columbia. California's local park and recreation agencies' operations and capital spending generated more than $16 billion of economic activity and supported nearly 110,000 jobs. Following California, the states enjoying the most significant economic benefit from local parks and recreation are Florida, Illinois, New York and Texas.
Beyond the impact of local park and recreation agency spending, other critical economic impact contributions from public parks include conservation and resiliency, health and wellness, property values and visitor spending.
Park and recreation agency spending generates three significant effects:
Direct effects that reflect the spending by local park and recreation agencies and include wages and benefits to agency employees and spending on equipment, utilities, goods and services
Indirect effects that capture the spending associated with local park and recreation agencies' vendors
Induced effects that track the impact of consumer spending (from wages) by park and recreation agency employees and employees working for agencies' vendors
The implications are clear. Cutting park and recreation funding may provide a short-term respite for a local government's budget shortfall. Still, the impact of these cuts ripples beyond the initial savings, cutting jobs and reducing business activity in an already sluggish economic environment, sparking a vicious cycle that leads to further budget cuts and reduced services.
Now more than ever, park and recreation professionals and their advocates need to educate policymakers, key stakeholders and the general public on the broad impact of their work. When combined with the ability to deliver healthier and happier communities, parks and recreation's powerful economic impact highlights the fact that your agency's offerings are not merely a "nice-to-have," luxury government service. Instead, parks and recreation transforms our cities, towns and counties into vibrant and prosperous communities for all.
The time to tell that story is now.
Kevin Roth is Vice President of Research, Evaluation and Technology at NRPA.