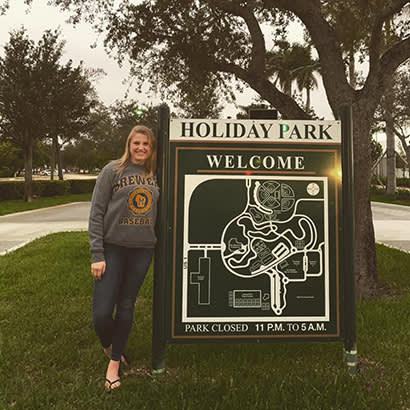 Relationships sustain connection, support and professional development
When Emma Aumiller started up her computer on Oct. 28 and navigated to the Women in Parks in Recreation Facebook group webpage, she only hoped to find someone else attending the Wisconsin Park and Recreation Association conference. However, she ended up discovering something much more valuable: a mentor.
"Jan Peterson Hincapie has been such an incredible impact in my life. I mean this with every ounce of my being," Aumiller says. The young professional, who is recreation supervisor for the City of Two Rivers Parks and Recreation Department in Wisconsin, had been dealing with some struggles in her career that caused her to have some doubts about her skills. But that all changed when she connected with Hincapie.
"[Hincapie] has years of knowledge, stories, advice, laughs and memories," Aumiller says. "The most meaningful thing I've learned from her is that I can get through anything that comes my way." The support, advice and encouragement Aumiller received has taught her to believe in herself and to "do good" in her career.
"She has become more than just a mentor…she has become an invaluable friend whom I will cherish for the rest of my life," Aumiller notes. "I can only hope that when the opportunity presents itself, I can take the things I have learned from this woman…and pay it forward in our field."
Hincapie, a semi-retired professional with 37 years of park and recreation experience, works part time as director of Recreation Services for the Wood Dale Park District in Illinois. "I've had many people who helped me through the years and now it is my turn to give back," she says.
Even though Hincapie lives in Illinois and Aumiller lives in Wisconsin, their mentor-mentee relationship remains strong. They stay connected through social media, text message, emails and phone calls. They discuss ideas and potential problems, provide feedback about presentations "or just [talk] about anything," Hincapie says. "Long distance relationships really can work…at least for mentoring."
"Mentoring is necessary to keep our field rich, energized and connected," Hincapie asserts. This becomes increasingly important as park and recreation professionals retire. The connection helps retirees stay in touch with the field and energized to stay involved.
"Over the years, I have seen individuals whom I have mentored become top leaders in their organizations," Hincapie says. "This gives me a great sense of pride and happiness to think I might have helped in some small way."
Hincapie encourages other "seasoned professionals" to take time and mentor a student or young professional and "pass the torch" to those who follow.
Learn more about NRPA's efforts to build effective and evidence-based mentorship programs through the Mentoring in Parks and Recreation initiative.
Jennifer Fulcher is NRPA's Communications Manager.