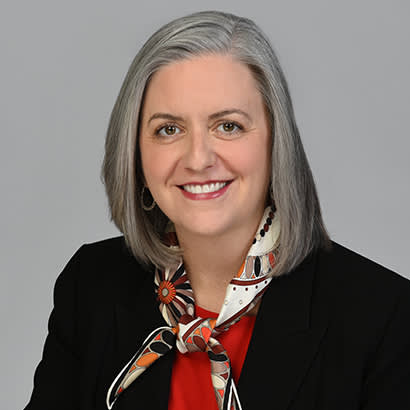 "Do the best you can until you know better. Then when you know better, do better."
— Maya Angelou
Every day, park professionals live and breathe those sentiments for the betterment of their cities and for every constituent they serve. They know that we must always work to improve our parks, our programs and the engagement of our community members, incorporating best and next practices to ensure our solutions are responsive to the changing needs of our communities. Access to well-planned parks and natural green spaces brings community members together — no matter their race, gender, religion or income level. And, thoughtful park and program design supports healthier lifestyles and a host of other benefits for patrons of all ages.
At NRPA, we believe that "everyone deserves a great park," especially one that truly embodies equitable design. In November 2019, as part of NRPA's Great Urban Parks Campaign, I had the honor of attending and speaking at the ribbon-cutting ceremony for Kathryn Johnston Memorial Park in Atlanta, Georgia. This long-anticipated project wouldn't have been possible without extensive input and guidance from residents and grassroots organizations. Today, the former vacant lot not only serves as a welcoming outdoor gathering place for Atlanta residents, but also is helping to alleviate flooding of neighboring homes through its green infrastructure features. Designed and constructed to address both community member concerns and hopes, it represents one of thousands of park projects throughout the United States that puts social equity front and center.
This month's issue of Parks & Recreation magazine takes a closer look at park design and what different park agencies and nonprofits throughout the country are doing to move the needle forward in equitable park design. One such example is the article, "Designing with Community in Mind," in which the architects share their perspectives on how the recent redesign of Louisiana's Greenwood Park and the Baton Rouge Zoo has flipped the script on the conventional master planning process. As practitioners, they fostered extensive community engagement, stating that "the planning and design teams took a purposefully broad and blank-slate approach to the engagement process, focusing on education and listening before offering any solutions."
NRPA remains committed to raising awareness about the importance of equitable design in parks and providing the tools and resources to help our members achieve community-centered park planning objectives. To support this, I highly recommend reviewing our new resource guide, titled "Creating Equity-Based System Master Plans." The resource provides four key tips in creating a system-wide park master plan, namely: internal assessment; community engagement; resource and data collection; and development of an implementation plan. It also includes helpful case studies for each of those four phases to give readers practical examples.
The most important step to achieving equitable, and therefore effective, park design is community engagement. After all, you cannot make truly strategic planning decisions if you don't fully understand your community's needs and engage in dialogue to translate those needs into solutions that will meet them. Recently, NRPA launched our Community Needs Assessment Resource, a four-step guide that members can use to gauge the public's perception of their park agency's service offerings and identify gaps. These two resources — Creating Equity-Based System Master Plans and Community Needs Assessment Resource — can serve as useful complements to one another.
Every day you dedicate your time to finding and providing the best solutions for your communities. NRPA stands with you, supplying the tools and resources to help make that happen.
Kristine Stratton is NRPA's President and CEO.