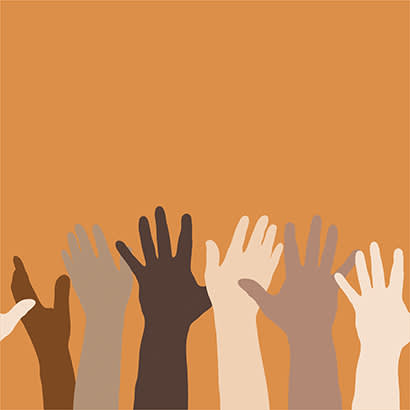 For an enhanced digital experience, read this story in the ezine.
In most community efforts, constituents and key partners' goals must align for success and sustainability. Citizen engagement is a key component to understanding local perspectives and priorities, building trust and working together to ensure relevance and buy-in.
At Texas A&M AgriLife Extension, the urban and municipal park program provides educational resources and technical assistance for local communities working to better understand, develop and implement constituent-centered engagement processes. The program is currently facilitating a specific effort, Working on Wellness Environments, funded via the Centers for Disease Control and Prevention High Obesity Program, which aims to empower partners in four Texas border counties to improve walkability and connect to safe everyday destinations. It also aims to increase access to fresh fruits and vegetables using locally driven Policy, System and Environmental changes or enhancements.
Our mixed-method approach to community engagement is key to understanding local perspectives and priorities while building trust. There is no standardized approach that will work best for every community because every community is different. Additionally, while we strive to get feedback from as many people as possible, we recognize we do not reach everyone. Always consider whose perspective is missing and why. Some of our engagement tools include:
A web page that serves to inform about the project and is a gateway to resources and other engagement tools
Social media that celebrates local efforts and wins while connecting local groups to each other, tools and resources to inform decision making
Assessments, such as windshield tours, site assessments, asset maps, photo voice, walking audits and site inventories, that facilitate understanding of multiple stakeholder perspectives
Workshops that inform what is possible and what are best practices
Pop-Ups that use visuals and temporary change to see behavior change and get actual on-site feedback
Pop-Up Citizen Input conducted at everyday places, such as grocery stores, to get people's perspectives who would not be reached in a traditional feedback loop
Coalitions that provide a collaborative forum to get partner perspectives, build teams, tie into existing and important/relevant efforts, and tap into shared constituents or constituents we might not reach without partners
Action Institutes, a collaborative process balancing learning, planning, doing and, most importantly, feedback loops and troubleshooting
An RFA program that enables local teams to take the lead on projects by outlining their plan, identifying who their partners are, and assessing what supplies or technical assistance they need
In one year, these tools have facilitated the collaboration of more than 40 partner organizations across four counties to plan and plant a farm-to-school orchard, complete a downtown walkability pop-up and planning process, create healthy food policies for events, plan story walks, complete a planning process for wayfinding and trail signage at a local park, plan a youth-led healthy design academy, improve local farmers markets, and enhance a comprehensive plan to include alternative transportation infrastructure park-like elements into everyday places. Also, citizen engagement has ensured these projects are locally driven. For other examples and case studies of how to use a strong engagement framework, check out NRPA's Community Engagement Resource Guide.
Kelsey Coats is Extension Assistant - Program Outreach PSE at Texas A&M AgriLife Extension.