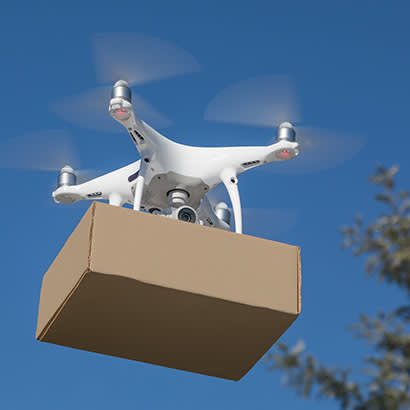 A look at the hot topics park and rec professionals will be talking about in the new year
It's that time of year again to introduce NRPA's eagerly anticipated, always interesting and surprisingly prescient look at the top trends in parks and recreation for the coming year. These trends are a combination of sober predictions about the profound changes happening in our lives on an almost daily basis along with blue-sky thinking about the future and just a touch of tongue-in-cheek humor.
Technology
Video Surveillance Coming to a Park Near You
Video camera surveillance in parks and facilities is exploding. Rapidly improving technology, advances in miniaturization and economies of scale from mass production are making video surveillance equipment affordable. One agency says that it started video monitoring in 2005 with 60 cameras and now has 3,000 cameras in its parks, community centers and along trails. Access to a power source is no longer a requirement — solar-powered cameras can be placed in remote locations. In response to a question about receiving any pushback from the public, the agency responded that not only were there no complaints, but it couldn't keep up with the number of requests from the community for new cameras.
Prediction: More than one-third of park and rec agencies will have video surveillance in their facilities and parks in 2020, and the public will want more.
Drones in Parks — More of Them, More Often
With Amazon, UPS, FedEx and other big shipping companies aggressively looking to get a leg up on the projected billions of packages that could be delivered by drones to consumers, it is not surprising to read that Amazon has applied for a patent to implement drone delivery by "intermodal" shipping. Large containers pre-loaded with products would be shipped by rail, ships and trucks, where autonomous robots would load products onto drones that are launched from the containers and delivered to nearby consumers.
Some park and rec agencies have been very reluctant to allow recreational and commercial drones in their parks, even though they love the thought of using drones for natural resources inventory, inspection of remote park areas, and search and rescue operations. Do you think drones aren't coming to your parks soon? Be on the lookout for food-and-beer drone trucks, or better yet, food-and-beer drone boats, delivering hot and tasty food and cool and frosty beverages to park patrons on your beaches and in your picnic areas. Really, this is not far-fetched future thinking; it is right around the corner, pending just a few more FAA approvals.
Prediction: In 2020, at least 25 drone businesses will deliver pizza and beer to beachgoers and picnickers in local and state parks.
Esports Coaches Coming Soon to Rec Centers
Several media outlets have reported on the proliferation of esports gamers hiring coaches so that players can improve their performance. It parallels a similar trend in youth athletics where well-to-do parents subsidize their kids who are aspiring to elite status through "pay-to-play" participation. Esports gaming is now a more than half-billion dollar per-year form of entertainment. Many innovating park and rec agencies are starting to build esports gaming rooms and even facilities.
Prediction: It's a no-brainer to predict that park and rec agencies will begin to contract with esports coaches and offer recreation classes or personal training opportunities at community and rec centers. At least 50 esports programs with coaching will be offered in park and recreation centers in 2020.
Health
How Are You Going to Kill Weeds Without Glyphosate?
The application of the most commonly used weed killer in the world, glyphosate, likely soon will be banned in your community and in your park system. Although the EPA declared the pesticide safe in 2019, controversy over the safety of glyphosate continues to grow, fueled by a growing body of evidence regarding the negative effects on human health as well as on wildlife — such as bees and aquatic life.
In 2015, the International Agency for Research on Cancer (IARC) classified glyphosate as "probably carcinogenic to humans." More than 18,000 lawsuits alleging that the herbicide causes cancer have been filed against chemical giant Bayer, which recently bought Monsanto, the manufacturer of Roundup and other glyphosate products. Cities and counties already are banning the use of glyphosate, leaving park and rec agencies few alternatives to halt the spread of invasive species and control aggressive weeds in park landscapes.
Prediction: While only a handful of agencies, cities and counties presently ban the use of glyphosate, in a stunning reversal of business as usual, more than 250 jurisdictions and agencies will ban it in 2020, causing a wholesale change in landscape management practices to control weeds in parks.
Climate Change Impacts
Some communities in the Southwest United States, such as Phoenix, now have more than 100 days a year when the temperature exceeds 100 degrees Fahrenheit. But the South and Southwest are not the only areas that will face climate crises from extreme heat. During future heat waves, temperatures are predicted to exceed 115 degrees in many U.S. cities, causing train tracks to buckle and the tires of parked cars to melt into pavement, not to mention the effects on humans.
That unsustainable future is not so far away. According to Climate Central, Las Vegas is the fastest-warming city in the United States. A feature in the Guardian newspaper notes that extreme heat, much like what Las Vegas already is experiencing, affects the poor and those on fixed incomes the most.
So, what do parks have to do with communities' adaption to extreme heat? Plenty, according to numerous experts and organizations. A 2018 study by the National Oceanic and Atmospheric Administration (NOAA) found that large parks in Washington, D.C., cooled the city by as much as 17 degrees Fahrenheit. Increasingly, the presence of trees and green infrastructure is recognized not only as an amenity for recreation, but also as a vital component of health and well-being in a climate-changing world. Parks provide natural infrastructure that helps communities reduce urban heat island effect and mitigate the impacts of extreme heat.
Prediction: Park and recreation agencies will re-evaluate their parkland inventory in light of its ability to reduce urban heat island effects through the natural cooling of tree canopy and shade. New parks, linear green spaces and trail corridors will be designed to cool communities, as well as to provide recreational benefits.
Bonus prediction: A dozen park and recreation agencies will open parks for all night use to accommodate the demand for recreation access when temperatures fall enough to permit outdoor activities.
Recreation Centers Become Community Wellness Hubs
Few would dispute that the mission of parks and recreation is now beginning to extend well beyond traditional community-based recreation programming. Park and recreation agencies stand on the front line of the opioid crisis, providing afterschool care, food and nutrition assistance and addressing impacts of homelessness. So, unsurprisingly, far-sighted elected officials and innovative park and recreation agencies are joining other public-sector service providers to develop a unified approach to social services, law enforcement, health, nutrition and community recreation for all ages and abilities. These services are being offered in community wellness hubs and multiservice centers.
NRPA is already supporting local agencies as they develop innovative models for community wellness hubs. A promising model under development would leverage the appeal of recreation centers as trusted community gathering places and expand their role to provide interconnected social, health and counseling services; access to healthcare providers; food and nutrition assistance; educational opportunities and other public services all in one center. Formal agreements among agencies would unify work of providers to achieve a partnership that serves the needs of the entire community.
Prediction: Twenty park and recreation agencies will enter into Community Hub agreements with other public-sector service providers in 2020. Funding from nonprofit funders and foundations will grow to support these innovative collaborations as models of best practices for the public sector.
Quick Takes
Recreation Program Trends
"Adult recess" is booming. An article by Jim Carlton in the Wall Street Journal, highlights new recreation programs in cities where as many as 1,000 people turn out for outdoor adult recess games, like tetherball, hopscotch and kickball. Adult recess leagues even have formed with multiweek seasons.
"Cause-related programming is a big draw," says Ann Beck, marketing and communications manager for Mansfield Texas Parks and Recreation. She describes an "insanely popular" program, where a local animal shelter sponsors a 5K run and a walk that pairs shelter dogs with program participants. The programs have raised revenue, expanded audiences for both the shelter and the recreation programs, and have been a huge hit, making people feel like they are making a difference. Beck also says that people love programs that are "Insta-worthy." People "want to take a cool photo and show the cool things they are doing, so they can share their experiences on social media," she says.
Micromobility Devices in Parks
The birth of the "mobility culture" is profoundly changing urban design and personal transportation. It has upended traditional ideas about how people will access parks, especially when they don't own a car. Park planning and design standards that anticipate a certain number of cars based on the number of patrons are already outdated. New forms of self-propelled and motorized transportation, especially micromobility devices are revolutionizing how people get to parks and travel within them.
Escooters, emountain bikes and other motorized personal mobility devices may vex park administrators by causing trail-user conflicts, but they open new horizons for people using them in parks. Some cities, such as Austin, Texas, have geo-fenced their parks from escooters, while others have been more tolerant of their use. Some popular urban parks already find piles of escooters at their entrances. Some are developing shared bicycle docks to increase access for park visitors. There is no question that use of micromobility devices in parks will grow in popularity. The impacts remain to be seen.
Barkless Dog Parks
Ninety million dogs reside in the United States and public open spaces are disappearing rapidly. It is no wonder that dog parks are the fastest growing type of park. However, as the situation in Chevy Chase Village, Maryland, shows, not everyone wants a dog park where they live. After the town spent $134,000 to purchase land for a public dog park, some neighbors in this well-heeled community began to object to the barking dogs in the park.
Dog owners recognized they might have a problem when signs appeared saying: "No Excessive Barking." Dog owners visiting the park tried to educate humans and dogs that barking would imperil the future of the dog park. Sure enough, after several contentious public meetings, the town voted to remove the dog park to the dismay of dog owners and dogs alike. Come on, don't they realize dogs just want to have fun?
Human Composting in Parks? Well, Why Not?
The state of Washington passed landmark legislation in 2019 to legally allow the green burial practice of "natural organic reduction," or in other words, human composting. Public interest in green burials is growing rapidly. This burial method does not embalm people, but instead forgoes the elaborate metal or rare wood coffins and looks to place the remains of loved ones in natural landscapes.
Recompose, a public benefit company in Washington state, has been formed to do just that beginning in 2021. Using natural composting methods and the addition of natural fiber, such as wood chips and straw along with some heat, a University of Washington pilot study showed that a human body could be fully composted in about four weeks. The process results in about one cubic yard of clean, rich compost, according to Katrina Spade, founder and CEO of Recompose. "If families don't want the whole amount, that is OK," says Spade. "We are already working with a nonprofit land conservation group on a forest conservation and restoration project."
It does not seem a large step to think that parks would be an ideal place for composted human remains. The permanency of public lands and long-term protection of trees and conservation areas could give people a deep sense of satisfaction and peace to know their loved ones were returning to the earth in a completely natural and beneficial way.
When asked if they had thought about the idea of talking with public park agencies for the potential use of composted human remains, Spade says, "Definitely! We have thought about it a lot. We think the ultimate partner in nature would be public parks." And, really, why not?
To hear Dolesh talk more about his predictions for 2020, listen to Diving Deeper Into the 2020 Park and Rec Trends on Open Space Radio or on your favorite podcast app.
Richard J. Dolesh is Vice President of Strategic Initiatives at NRPA.