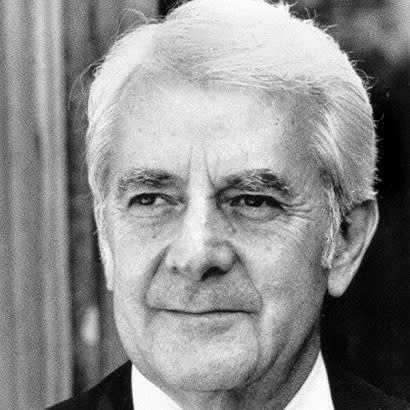 Kenneth J. Smithee, dedicated park professional and ardent conservationist, died April 12, 2019, at the age of 91 in Glendale, Arizona. Throughout his career, Smithee was crucial to the growth and development of many park systems. As director of Arizona's Maricopa County Parks Department (1957–1965), he grew the agency's park footprint to 93,000 acres. "Residents of [Maricopa] County owe Ken a huge debt of gratitude for the legacy he left," says R.J. Cardin, director of Maricopa County Parks and Recreation. "His great efforts of defining and expanding our regional park system is truly exceptional. Our residents enjoy one of the largest regional park systems in the country thanks to Ken's vision and dedication."
Before public-private partnerships became the buzzword that it is today, Smithee was using his ability to establish these kinds of close working relationships to develop park and recreation facilities. From 1967 to 1988, while serving as the first director of the Genesee County Parks and Recreation Commission in Flint, Michigan, he spearheaded the acquisition of the county's 11,000 acres of parkland and the development of several park and recreation amenities, such as beaches, trails, campgrounds, an equestrian complex and more.
Smithee's passion for developing parks also extended to the development of young professionals in the field. "Ken Smithee was a giant in the park and recreation profession when I was just getting started," says Ron Pies, a retired community service director from Tempe, Arizona. "His wisdom and tremendous experience was extremely helpful to me and probably hundreds or even thousands of young professionals."
For two years prior to leading the Genesee County Parks Departments, Smithee was NRPA's public affairs director and county parks and recreation consultant. He was also a member of the organization's board of trustees in the 1970s and 1980s and served as president of the board in 1981.
Smithee, who received his bachelor's degree in education from the University of Arizona and his master's degree in recreation from Central Michigan University, played an active part in many professional organizations, including the Arizona Parks and Recreation Association, Arizona Conservation Council, National Association of County Parks and Recreation Officials, American Park and Recreation Society and the American Academy for Park and Recreation Administration. He also garnered numerous awards and recognitions for his exceptional dedication to parks and recreation, including Arizona Parks and Recreation Association's Fellow Award, the Presidential Certificate from the National Association of Counties, the Distinguished Fellow Award from the American Park and Recreation Society, Michigan Recreation and Park Association's Fellowship Award and NRPA's National Distinguished Professional Award, among others.
Ken Smithee was not only a pioneer in the field, but he also touched the lives of many along the way.
Lindsay G. Collins is Parks and Recreation magazine's Associate Editor.