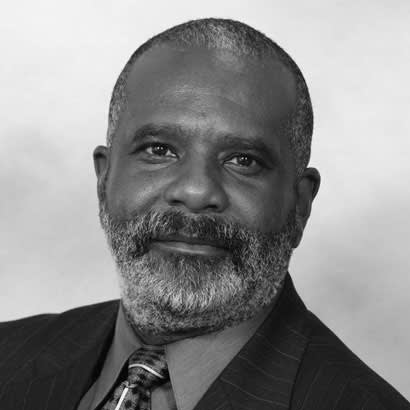 A dear friend and colleague of many in the park and recreation field
Sometimes in life you cross paths with someone who you later wish you'd had the opportunity to get to know better. Ernest W. Burkeen, Jr., was one such individual. Burkeen died on December 2, and when we learned he had passed and reached out to gather anecdotes from those who knew him well, the accolades began pouring in:
There has never been a more committed professional, who truly believed it was our responsibility and privilege to assure we left this Earth better off than when we arrived. His dedication to the people around him was inspirational — he was a mentor, a coach, a teacher always and a true friend. — Chester Pruitt, Past President, Florida Recreation and Park Association
Ernest believed in the urban cores of our profession. He understood that through accountability, productivity and targeted outcomes, our profession could make a difference through public recreation. Ernest also believed it was important to develop future minority leaders through the Ethnic Minority Society (EMS), where he loved taking part in the awards program. Ernest's commitment to the profession speaks for itself through his roles within EMS, NRPA and the American Academy for Park and Recreation Administration (Academy). — Joseph Wynns, former Trustee of NRPA and Director of Indy Park and Recreation
My time with him on the board and at Urban Director Meetings was wonderful. He was so great to talk with about our issues with urban parks systems and had such a wonderful smile. He was a great colleague and will be missed. — Joe Turner, former Director, Houston Parks and Recreation Department
Ernie set a high bar for his passion for our profession. His belief in the value of parks and recreation in enhancing the quality of life of our communities was second to none. His positivity about our profession and life in general will be greatly missed but never forgotten…for he was one of a kind. We will always love him for what he stood for. I am extremely proud to have been a member of the "Three Amigos" with Ernie and Ron for over 40 years. Thanks Ernie for letting us be part of your journey. — Harvey Feldman, President, Park and Recreation Consultants LLC
When he left the Huron-Clinton Metro park to go to the city of Detroit, for his going away party they hired a comedian to come in and that was the context of the celebration — to have a comedian there — that fit his persona because that was him. Most going away parties wouldn't do something like that, but he liked a good sense of humor surrounding things as well. — Ron Olson, Chief of Parks and Recreation at State of Michigan
Ernest motivated and was a friend to many in the field. His legacy is his spirit in the values of parks and recreation and the Power of Positive Thinking! — Joe O'Neill, former Maintenance and Development Division Chief, Maryland-National Capital Park and Planning Commission.
In remembering Ernest Burkeen, Jr., the quote that comes to mind is from Nelson Mandela 'Death is something inevitable. When a man has done what he considers to be his duty to his people and his country, he can rest in peace. I believe I have made that effort and that is, therefore, why I will sleep for the eternity.' It's most befitting of the work and person Ernest represented to us all. When I was trying to determine what my leadership voice should be, he expressed that I should 'be myself but always purpose about others at the forefront and the rest you can figure out along the journey.' Words and advice I continue to live by today, and I will forever be grateful for the time I spent learning from one of the most passionate people in parks and recreation. — Detrick Stanford, Chief Operating Officer, Clayton County Board of Commissioners
Throughout his career, Burkeen was guided by a desire to give back to the community, instilled in him by his parents. "Ernest was one of the great believers in making sure that every child and every adult who came to his parks or enrolled in one of his programs experienced recreation as both fun and physically competitive, without having to take it to extremes," says NRPA's board chair, Jack Kardys. "Not every kid is a great athlete and Ernest was committed to ensuring that everyone had an opportunity to play, no matter their skill level or ability to pay. His unequivocal commitment to NRPA's Social Equity Pillar made him the great park professional he was!"
Burkeen was born in Detroit and graduated from Western High School in 1966. Following graduation, he served four years in the United States Navy, before attending Michigan State University (MSU), where he earned both a Bachelor of Science and a Master of Arts degree. By the time my path briefly intersected with his in 2015, he had already amassed an impressive number of awards, among them NRPA's Meritorious Service Professional Award and the National Distinguished Professional Award, and had more than 30 years of senior management experience in parks and recreation programming. Shortly after graduating from MSU, he was appointed as assistant park superintendent and then superintendent with the Huron-Clinton Metropolitan Authority of Southeast Michigan.
Longtime friend Ron Olson, Michigan's chief of parks and recreation, knew Burkeen when he worked at the Huron-Clinton Metro park and describes him as "one of the most charismatic individuals I have ever met. He would challenge you to be your best. He was a fun-loving guy who liked to have a good time. He enjoyed life, had very strong principles about being professional and taking care of your business and your family, and was a good role model. He really cared a lot about his family, but he also cared about doing a great job in the profession."
Burkeen, Olson and Harvey Feldman, president at Park and Recreation Consultants LLC served together on the NRPA Congress Program Committee and the NRPA/North Carolina State Supervisory Management School at Oglebay Park in Wheeling, West Virginia, for many years and were known as the "Three Amigos." He brought an incredible level of energy and passion to everything he did, and, according to Olson and Feldman, "loved a challenge. He loved to take on things that seemed difficult. He enjoyed urban park systems, larger systems where it took a lot of creativity, will power and stick-to-itiveness to turn things around and make them positive." That "love" was evident in the career path he blazed: he served as the director of the City of Detroit Recreation Department (1996 – 2001), the City of Fort Lauderdale Parks and Recreation Department (2001–2004), City of Miami Parks and Recreation (2004 – 2012), Baltimore City Department of Recreation and Parks (2012 – 2016) and, from 2016 until his passing, for the City of Plantation Parks and Recreation in Florida.
"Ernest held strong opinions regarding the value of parks and recreation services," says Joe O'Neill former Maintenance and Development Division Chief at the Maryland-National Capital Park and Planning Commission. "He was adept at negotiating the political winds of large, inner-city bureaucracies to maximize the services the city could provide to its citizens. He was a believer in professionalism leading several cities through the NRPA Accreditation process. He saw true value in the staff going through the self-study process, measuring themselves against the rigid national standards. This lead to numerous initiatives within each city to improve the efficiency of their internal processes."
"He was well-liked by the staff here in Baltimore," says, Fran Spero, division chief, Park Programs & Events Division, and William "Bill" Vondrasek, deputy director of Baltimore City Recreation and Parks. "Ernest enjoyed passing on his knowledge of the field and prioritized developing the leadership and communications skills of the often younger, senior management team here. He was a talented mentor. His door was always open, literally! And, he always found time in his busy schedule to listen and counsel. Unlike many administrators, he shunned the spotlight, always encouraging other staff to take the microphone to highlight achievements of the agency."
Alicia C. Bradford, executive director at Wayne County Parks & Recreation, can attest to his desired to nurture and develop the talents of all his staff. Bradford worked with Burkeen while he was director at the City of Detroit Recreation Department. She recalls how he encouraged her to apply for the position of assistant park manager-Belle Isle Park, a position she would not have considered since she was working in another department and profession. "I applied for the position and was the only African-American woman among nine male candidates. I was selected for the assistant position and promoted to park manager from 2002 to 2007. My career started in recreation, and Ernest saw something in me that I had not seen myself. That was Ernie, always encouraging and stretching you to be the best you."
Spero and Vondrasek also remember how "he had no fear of bringing fun to the workplace, as he was quick to don the Halloween costume or to play 'happy' songs over the office intercom to keep staff motivated. His signature goal for the agency was that every child in Baltimore learn to swim, an important one for a waterfront town."
"Although only with the City of Plantation Parks & Recreation Department for a short time, Ernest made a profound impact on all of us," says Patricia O'Toole, CPRP, superintendent of recreation facilities & services for the city of Plantation, Florida. "He had a zest for life that radiated from him every day. Aside from his sense of humor, infectious laugh and smile that brightened the room, he was always approachable, full of knowledge and was an excellent listener. He was a consummate professional and throughout his life epitomized the true definition of a public servant. He encouraged all of us to voice our opinion and wanted everyone, regardless of position or title, to be heard and treated equally. Ernest encouraged all of us to learn, grow professionally, think outside the box and not be afraid of trying something new."
As passionate as Burkeen was about the field of parks and recreation, he was even more passionate about raising his three children -- Michelle and Ernest III of Michigan, and Evan of Fort Lauderdale – and the game of golf. O'Neil shares how he loved to play golf and frequently squeezed in a round in his travels. His sister, Franceen, shared with Kardys how Burkeen influenced her normally ultra-competitive nature with his insistence that "having fun" was the essence of recreation. "After her back surgery she played golf with Ernest and he reminded her of the joy of physical activity with friends in the great outdoors. Today, rather than her highly competitive weekly golf outings, Franceen now relishes the comradery with fellow players and the beauty of the golf course," Kardys relates.
Time and space does not permit me to include the many memories that were shared about Burkeen. So widely well thought of and loved was he, that a scholarship is being established in his name. Olson, who is on the Michigan Recreation and Park Association Foundation Board, explains: "We have a number of people in the state who were close to him that are going to donate funds, and we're establishing a scholarship in his name for students that can aspire to his ideals of great spirit and enthusiasm. It will be for students from Michigan, either attending a college in Maryland, Florida or Michigan, and it's going to be launched here pretty soon. We're going to be soliciting people to contribute to that so we can create a legacy for him." Visit the Michigan Recreation and Park Association for details.
Sonia Myrick is the Executive Editor for Parks & Recreation magazine.