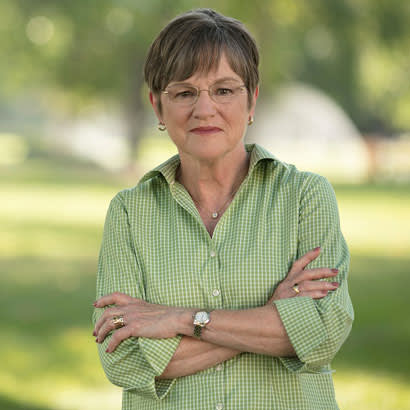 By a 48 percent to 43 percent margin, Laura Kelly, who served as executive director of the Kansas Recreation and Park Association (KRPA) from 1986 to 2003, was elected the new governor of Kansas this past November. Kelly, who began her career as a recreation therapist for children suffering from mental illness, will be sworn in January 14, as the 48th Governor of Kansas and has pledged to work with leaders on both sides of the aisle.
A former KRPA colleague, City of Manhattan City Manager Ron Fehr recalls that as executive director of KRPA, Kelly was able to work with a diverse group of professionals from across the state. This ability not only helped her to win election to the Kansas Senate in 2004, but also helped her to gain the support of several moderate Republicans during her recent campaign for the governorship.
Leading up to the election, KRPA's public policy committee and staff drew up a list of questions for the three major candidates for governor that examines their opinions about recreation, parks, conservation and related issues. In Kelly's responses, which can be found here, she states: "I will continue to be an advocate for our recreation and park programs as governor. More and more Kansas communities are embracing recreation and park programs that enhance the quality of life available to their families – and attract new business opportunities to their area. As part of my comprehensive Rural Prosperity Plan, we will partner with local communities to invest in their parks, trails and active tourism programs. As governor, I will ensure these programs have the support they need to thrive and grow our economy."
During her time as the executive director of KRPA, Kelly is credited with helping to create two new areas in the state parks system – Flint Hills Nature Trail and Little Jerusalem Badlands – which the Kansas Chapter of the Sierra Club regards as being "of unparalleled ecological and historical importance to the state." The organization also considers her to be a strong advocate for the development of renewable energy.
"Our state parks are critical for economic development and growth. For Kansans to have a thriving community, we need to invest in our parks, trails and other park programs to make Kansas a place for people to grow, raise a family and build healthy communities," says Kelly. "As governor, I intend to do just that."