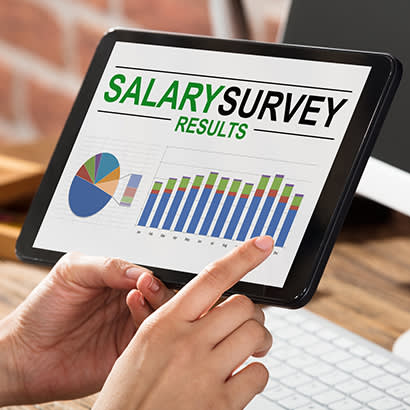 The job market is hot, with the unemployment rate at a multi-decade low. The Bureau of Labor Statistics (BLS) estimates that there were 1.5 million more unfilled job openings on the final day of April than there were unemployed adults. This was the largest shortage of skilled workers in the nearly 30 years of the BLS data series.
The message to park and recreation leaders is clear: While labor market conditions can vary significantly by locale, park and recreation agencies must compete not only with neighboring agencies, but also with all other employers when staffing their teams. One competitive advantage park and recreation leaders have is access to comprehensive compensation data that highlight how agencies can attract and retain the best and brightest team members.
This is where the 2019 NRPA Park and Recreation Salary Survey report comes in. Based on the responses from 479 agencies to a 35-question survey, this report provides a snapshot of salary data for the following 10 park and recreation professions:
Park and Recreation Agency Director
Planning Director
Director of Administrative
Recreation Director
Park Operations Director
Park Operations Facilities Manager
Athletics Supervisor
Aquatics Supervisor
Recreation Programs Coordinator
No two park and recreation agencies are the same. Hence, the report includes detailed salary comparisons based on agency size, type and characteristics of the persons in the positions (e.g., education, certifications and years in the profession).
Regular pay raises are an essential component of an employer's compensation plan to keep team members engaged and motivated. Agencies adjust their employees' salaries based on a variety of factors, including individual performance, cost-of-living adjustments, increased responsibilities, step raises and union-negotiated requirements. Between 2018 and 2019, the 10 park and recreation professional job titles saw their base salaries increase by between 2.5 percent and 3.4 percent.
Compensation Goes Beyond Salaries
As paychecks are just one part of workers' compensation, the report also presents detailed information on benefits. Valuable employee benefits, including generous vacation and sick-leave policies, health and dental insurance, and retirement plans, put additional dollars in workers' pockets and improve their standard of living.
The key report findings on benefits include the following:
Park and recreation agencies typically provide 10 days of annual vacation to their newly hired full-time employees. Median annual vacation benefits rise to 20 days after 10 years of service to the agency.
Park and recreation agencies cover a median 80 percent of their employees' health insurance premiums. Some agencies pick up an even larger portion of the tab, with 35 percent of agencies paying for 90 percent or more of their employees' health insurance premiums.
Nearly 4 in 5 park and recreation agencies offer a defined benefit (DB) retirement program (i.e., pension plan) to newly hired, full-time employees. Two-thirds of agencies offer a defined contribution (DC) plan (e.g., 401k or 403b) either in conjunction with a DB plan or as the employee's sole retirement benefit offering.
An overwhelming majority of agencies also provide their full-time workers with other valuable benefits, including:

Dental
Continuing education
Life insurance
Vision
Employee assistance/counseling
Part-Time and Seasonal Workers
Part-time and seasonal workers are essential contributors to the park and recreation agency team. Often, part-time and seasonal workers are in frontline customer service positions, such as serving as a lifeguard at a pool, being an aide or instructor at a summer camp or staffing the front customer help desk at a recreation center.
New to the 2019 report is compensation information for these critical contributors to park and recreation agencies. Part-time and seasonal employees typically receive compensation at or just above the minimum wage. The lowest hourly wage paid by 7 in 10 park and recreation agencies is the statutory minimum wage for which it is subject (whether that be the federal minimum wage or a locality/state minimum wage that is higher than the federal minimum wage).
Seasonal staff frequently receive the agency's minimum wage rate. In fact, approximately half of all seasonal employees at the typical park and recreation agency receive the agency's minimum wage rate when hired. Nearly 4 in 5 park and recreation agencies, however, may hire a seasonal worker above their minimum wage based on several factors, including the employee's experience, the specific responsibilities and duties of the position or the worker meeting a certain education or certification criteria.
Dig into the Report Today
Park and recreation professionals choose to be a part of the field because of the opportunity to make a real and lasting difference in the lives of many people. The impactful work of park and recreation agencies could not happen without the dedication of the more than 150,000 full-time professionals and the several hundred thousand additional part-time and seasonal workers.
As rewarding as the work is, however, park and recreation agencies must offer competitive compensation to attract and retain the best people. The data presented in the 2019 NRPA Park and Recreation Salary Survey report, along with its sample job descriptions and organization charts, will guide agency leaders to design a compensation offering that will attract the best team for their department.
Kevin Roth, Ph.D., is NRPA's Vice President of Professional Development, Research and Technology.