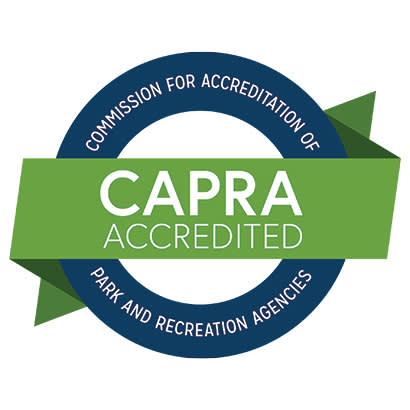 On paper, CAPRA technically stands for the Commission for Accreditation of Park and Recreation Agencies. But, for the nearly 170 park and recreation agencies from 38 states, including seven military installations, that have achieved this mark of excellence, it means so much more. It means they're meeting, or exceeding, standards maintained by park and recreation leaders and strengthening the value of the programs, facilities and experiences they provide their communities. According to Stephanie Stephens, with the California Park & Recreation Society — home to four CAPRA-accredited agencies — "We already know that we perform best practices within our agency but being CAPRA accredited really ensures that we are doing the right thing for the right reason and in the right ways."
These agencies reflect this concept in all aspects of their operations, policies and procedures, programming and strategic plans. As a result, they enjoy the benefits of CAPRA accreditation, including, but not limited to:
Acknowledgement of Excellence.
CAPRA accreditation is a mark of excellence and allows your agency to stand apart from other non-accredited agencies in your community. According to Pepe Chavez with Mecklenburg County, in North Carolina (accredited since 2009), "Once you have accreditation, it gives you that credibility among peers and other professional organizations that you are following certain standards and you are trying to be the best agency that you can be within your neighborhood, your community and across the country."
Positive Marketability.
CAPRA accreditation is a great way to catch the attention of your elected officials and demonstrate the value of your department. "The elected officials are very happy that we are accredited," says Kira Peters with the city of Scottsdale, Arizona (accredited since 1994), "because if you were the mayor or council person, what better way to show off your community than by mentioning the park system is accredited." CAPRA-accredited agencies are provided a comprehensive marketing toolkit to promote their accomplishment to the community and elected officials.
A National Network.
Once you decide to become CAPRA accredited, your agency becomes part of the CAPRA community — an active group of professionals from high-performing agencies nationwide. During the initial application process, and while maintaining accreditation, this network can provide guidance, support and advice. All first-time and renewing agencies are matched up with a mentor agency to help provide direct assistance in preparing self-assessment reports, hosting site visits and all aspects of the accreditation process.
"The network of now-accredited agencies is growing and growing every year," says John Sefton with the city of Peoria, Arizona (accredited since 2014). "I would encourage any agency to take the opportunity to go through the self-assessment to explore the benefits of accreditation. The process itself is a step toward improvement."
Jennifer Schleining is NRPA's Accreditation Manager.