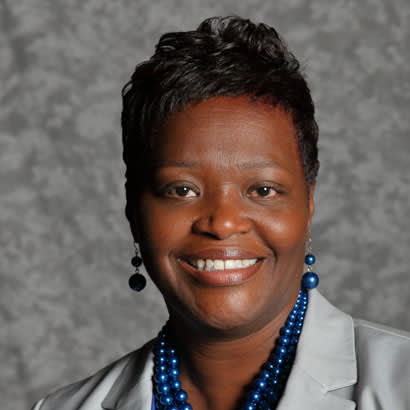 Sonya Shaw is a trailblazer, but she didn't know it. At least not while she was working on her college dissertation. Shaw, director of Garner Parks, Recreation and Cultural Resources in North Carolina, has worked her way up the ladder to a leadership position, but has no intention of shirking her commitment to higher learning. In fact, it's that continual thirst for knowledge that prompted her to pursue a doctorate degree and to study the pathways for female park and recreation leaders — particularly among African-American women.
Parks & Recreation magazine recently spoke to Shaw about what it means to be a catalyst in her profession, what her research reveals about the barriers female African-American leaders face in the workplace and what she calls the "Triple 'I' Threat" for achieving a leadership role in parks and rec. A portion of that conversation follows:
Parks & Recreation: Did it surprise you to learn you are the first African-American female to earn a doctorate degree from the Parks, Recreation and Tourism Management Program at North Carolina State University? What did that mean to you?
Sonya Shaw: I talked with a few colleagues, and I said, 'I know we've had some African-American males who had come through the program, but I want to know if there have been any African-American women.' We couldn't identify anyone, and then one of my colleagues said, 'I think you're the first.' I was certainly shocked and amazed to discover that in 2017, I was the first.
P&R: Tell us about the focus of your dissertation.
Shaw: My dissertation was a qualitative study, focusing on the career expanses of African-American women leaders in parks and recreation. I was particularly interested in studying African-American women leaders because, to date, there are not a lot of African-American women leaders across the country in the profession. In fact, there are currently only 18 African-American women who hold the title of director. I wanted to learn why there are so few African-American women directors. For me, it was an opportunity to examine the career pathway for women in parks and recreation and really look at those barriers that keep women from progressing or from considering leadership positions.
P&R: What were the challenges that you identified from your research?
Shaw: All the women in my study hold executive-level positions such as director, deputy or assistant director. So, many have already worked through those barriers at some point during their career, and some continue working through those barriers, serving in leadership positions today. The study identified common themes that exist between these women and their experiences. Race and gender, for example, still rear their ugly heads by creating barriers for women in the workplace. Some of the women in the study talked about having to be seen and not necessarily heard at meetings. These women cited a lack of respect among male colleagues that exists because they are serving in a traditionally male-dominant profession.
They also discussed having to always prove themselves seemingly above and beyond others. Then, there were women who talked about being denied a promotion because they felt that race and gender created issues for them. Negative perceptions of African-American women in the workplace were also covered in the study. For example, the 'angry' black woman and the perception that because someone is passionate about what she does and is very direct in speaking, she is considered an angry person. A lot of the women talked about having to be conscious of their verbal and non-verbal communication styles and how it plays out in meetings. Some also talked about natural hair versus straight hair in the workplace. In workplaces, some people perceive natural hair as not being professional. Other African-American women said they were judged by their style of clothing. So, between hair and clothing, challenges exist for African-
American women due to those negative perceptions.
— Vitisia Paynich, Freelance Writer for Parks & Recreation magazine