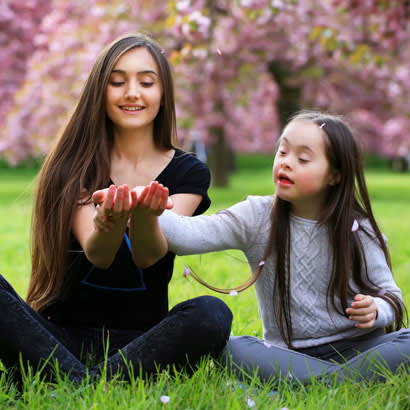 Recreation therapy, therapeutic recreation — synonymous terms; yet, to many people, they mean vastly different things. So, can we clarify why there is such a difference of opinion in the name and what future trends are pertaining to recreation professionals?
According to the Bureau of Labor and Statistics' "Occupational Outlook Handbook," employment for recreation therapists is set to grow 7 percent by 2026. Given this rate of growth, the field may experience an influx of therapists. But, what they call themselves directly impacts their future.
In 1966, the pioneers in the field worked to better define the roles of individuals who entered it. Still, what they called themselves varied depending on who you spoke with. Nonetheless, recreation therapists were gaining support, as professional organizations, like NRPA, began representing them, but they still struggled as the years went on. Their responsibilities grew, yet they were having a difficult time defining who they were and what they did. They began to make advocacy their No. 1 goal, and as the field continued to grow, the National Council for Therapeutic Recreation Certification (NCTRC) formed in 1981.
The idea was to show that recreation therapists had a body of knowledge and were deemed qualified to provide services to the public. NCTRC began to compile data regarding those among their group who achieved certification. This data was used over the years to assist with better defining their roles. NCTRC currently defines recreational therapy, also known as therapeutic recreation, as a systematic process that utilizes recreation and other activity-based interventions to address the assessed needs of individuals with illnesses and/or disabling conditions, as a means to psychological and physical health, recovery and well-being. Eventually, regulatory agencies, whose language did not require a certified, credentialed individual to provide services in nursing homes and hospitals, began changing to the use of verbiage, such as "must be a Certified Therapeutic Recreation Specialist (CTRS) or another licensed qualified individual." Though not completely independent and recognized, it was a step in the right direction.
However, because the language still allowed for others to provide services that recreation therapists also provide, confusion still existed as to what to call themselves and why it is important. Licensure has been something that many individuals have pursued over the years following the certification inception.
Lately, recreation therapists have been expanding their scope of practice into park and recreation departments. This is due to several factors, including increased efforts to create an inclusive environment for all community members. Park and recreation patrons of all abilities and backgrounds are taking advantage of park and recreation facilities and programs, which creates a parallel between healthcare facilities and parks and community centers.
As those with physical and cognitive disability travel the path of actively needing physical and occupational therapy to lead a more independent lifestyle, they are using park grounds and facilities. This has created an avenue for recreation therapists to assist in the transition and continued use of these facilities.
Licensure will help protect what recreation therapists do and ensure that their expertise carries on into the future. What they call themselves is recreation therapists, and their expertise in the provision of recreation services is important to those receiving their knowledge and skilled services.
Anthony Martino is a Recreational Therapist for North Shore-LIJ Health System Southside