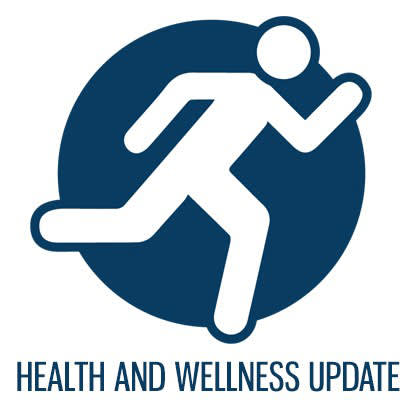 We are excited to welcome the newest members of NRPA's Health and Wellness Advisory Panel. The panel serves as a sounding board for new ideas and practices and provides oversight, feedback and subject-matter expertise for NRPA's health and wellness programs and initiatives.
Anne K. LaRock
Strategic Planning and Fundraising Counsel
Anne LaRock just wrapped up a 6½-year tenure as the New Orleans Recreation Development Foundation's first executive director, having raised $9 million for the Orleans Parish recreation system, including its Fit NOLA Live Well program. For more than 25 years in New York City, she was the chief fundraiser for organizations, such as the International Center of Photography and Martha Graham Dance Company and consulted for the NAACP Legal Education and Defense Fund, Hazelden and Cooper-Hewitt, National Design Museum and the Smithsonian Institution. LaRock moved to New Orleans post-Katrina and secured major grants for the local United Way for rebuilding and social services. She returns to consulting from her New Orleans base in June 2018.
Art Hendricks
Equity and Inclusion Manager, Portland Parks and Recreation
Art Hendricks is the equity and inclusion manager for Portland Parks and Recreation. His department develops culturally responsive programs and expands outreach and engagement for under-represented communities. Hendricks has more than 30 years of experience working in the field of program management with an emphasis in diversity development, equity and inclusion that spans both private and public sectors. His portfolio includes developing marketing and public participation processes to increase the involvement of communities of color in city of Portland programs and working with policymakers to develop policy and culturally specific programs that increase access and improve outcomes for families of color.
Ava DeBovis
National Network Manager, Alliance for a Healthier Generation
As the national network manager for the healthy out-of-school-time initiative at the Alliance for a Healthier Generation, Ava Young DeBovis is responsible for leading Healthier Generation's partnerships with the national youth-serving organizations, like NRPA, the National AfterSchool Association, and Boys & Girls Clubs of America. She also provides training, technical assistance and resources for out-of-school-time programs across the country as they work to achieve nutrition and physical activity standards and best practices. DeBovis has a bachelor's degree in political science from the College of Charleston and a master's in public administration, with a concentration in nonprofit management from Arkansas State University. She began her career in health and wellness after completing terms of national service with AmeriCorps VISTA and Feeding America's Child Hunger Corps.
Clement Lau
Departmental Facilities Planner, Los Angeles County Parks and Recreation
Dr. Clement Lau, AICP, has more than 17 years of professional experience in urban and regional planning. Currently, Dr. Lau is a departmental facilities planner with the Los Angeles County Department of Parks and Recreation, where he works on a variety of park and recreation planning projects. He enjoys writing about a wide range of planning issues and is on the author panel for UrbDeZine. He holds a doctorate and master's in urban planning from the University of Southern California, and a bachelor's in economics from the University of Hawai'i at Manoa.
Erika Devore
Executive Director, Kansas Recreation and Park Association
Erika Devore is the executive director of the Kansas Recreation and Park Association. She is a registered dietitian and has spent her career addressing childhood obesity through treatment and prevention. Her career has given her the opportunity to serve on several health and food policy coalitions. Devore has a degree in biology from Temple University and a master's in dietetics and nutrition from the University of Kansas Medical Center.
Justin Cutler, MPA CPRE
Recreation Services Manager, City of Westminster, Colorado
Justin Cutler is the recreation services manager for the city of Westminster, a three-time gold medal-winning agency. He and his team oversee 288,000 square feet of recreation facilities and more than 1,000 recreation programs. Cutler has a passion for continuous improvement, leadership, public health integration and local government, and has presented on these topics at state, regional and national conference. He has served in roles, such as executive director, analyst and recreation coordinator, in both rural and urban settings. What Cutler enjoys most about his work is building partnerships with nontraditional partners, and empowering the members of his team to move beyond their perceived abilities to achieve more than they could imagine.
Kate Robb
Senior Program Manager – Environmental Health, American Public Health Association
Kate Robb is the senior program manager for environmental health in the American Public Health Association's (APHA) Center for Public Health Policy. In this role, she oversees the environmental health program, which includes healthy community design and natural environment initiatives, with a focus on improving environmental health systems and building partnerships. Robb has experience in partnering across sectors to advance health equity by demonstrating the land-use and built environment impacts on our health. Prior to joining APHA, she worked on a local level to progress walkability and chronic disease prevention initiatives. Robb received her master's in public health from the Johns Hopkins Bloomberg School of Public Health.
Shelly Strasser
Director, West Allis-West Milwaukee Recreation and Community Services
Shelly Strasser is in her ninth year as the director of recreation and community services for the West Allis-West Milwaukee School District. Its department serves the city of West Allis and the Village of West Milwaukee, which are urban suburbs of Milwaukee, Wisconsin (combined population of 65,000). Strasser has a bachelor's degree in recreation and a master's in education professional development from the University of Wisconsin - LaCrosse. She is a member of the Wisconsin Park and Recreation Association, serving on the Professional Development School Committee, and a member of local organizations focused on health and wellness in the community. Strasser has been working in the field of parks and recreation for 30 years.