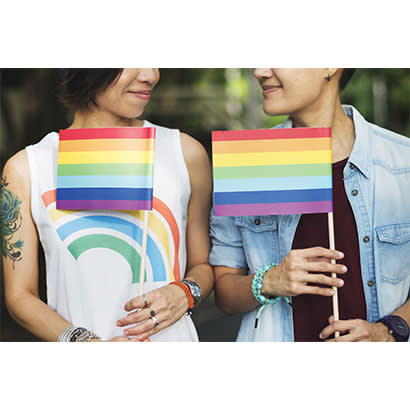 Park and recreation agencies want all members of the community to have an equal opportunity to benefit from all that they offer. Unfortunately, many agencies face significant challenges in delivering on this promise. In some cases, they have limited monetary and staffing resources that make it difficult to serve those who may benefit the most from quality park and recreation services. In other cases, they lack a clear understanding of the needs and desires of members of their city, town or county.
As part of its new Parks for Inclusion initiative, NRPA is supporting the development of resources, professional development opportunities and technical assistance that will help park and recreation professionals serve every member of their community. We recently surveyed agencies across the United States about what they do to ensure all their community members can enjoy parks and recreation. The 26-question survey, conducted in September 2017, generated responses from 512 park and recreation professionals.
Outreach to Specific Populations
The survey found that while park and recreation professionals may serve diverse populations with differing needs and desires, they share a commonality on how they define "inclusion" for parks and recreation. They agree that their facilities, offerings and services should be accessible to people of all backgrounds, regardless of race, gender, sexual orientation, socioeconomic position or physical/cognitive ability. And, to that end, park and recreation agencies design and market facilities, programming and activities targeted to specific populations that otherwise may be underserved.
Many agencies target programming to serve individuals with a physical or cognitive disability. Seventy-four percent of park and recreation agencies develop programming and activities that serve community members who have a physical disability, while 62 percent do the same to serve individuals with a cognitive disability. Furthermore, 7 in 10 agencies target programming and activities to community members who are part of a multicultural, racial or ethnic group.
What is less common among park and recreation agencies is programming that is specifically for members of the lesbian, gay, bisexual, transgender and questioning (LGBTQ) community. Currently, only 30 percent of agencies deliver programs targeted to this population. Another area of growing need for park and recreation programming is for refugee and immigrant community members. Only 27 percent of responding agencies report targeting these new Americans.
Some park and recreation agencies are more likely to offer inclusive programming and activities targeted to segments of their community. For example, suburban agencies and those that are part of a county government are more likely than other agencies to offer specific programming for individuals with a physical or cognitive disability. Agencies in urban locales are more likely than agencies in other locales to offer programming and activities geared for a multicultural, racial or ethnic community, members of the LGBTQ community, and the refugee and immigrant communities.
Formal Inclusion Plans and Partners
While many agencies are already achieving a standard of inclusion, they frequently lack a formal policy that ensures consistent implementation of this standard across the agency. Creating and implementing a formal inclusion policy allows agencies to maintain a consistent set of guidance and matching action. With a formal policy, this inclusion standard will thrive even through staff turnover, leadership changes, shifts in agency priorities and funding shortages. Forty percent of park and recreation agencies currently have a formal inclusion policy, with another 16 percent intending to develop a policy within the next year.
Working with third parties to provide resources, technical assistance and outreach support is one way park and recreation agencies work to ensure their programming and activities are relevant and accessible to all community members. A clear majority of park and recreation agencies — 93 percent — partner with other government agencies and external organizations to ensure their programming and activities are inclusive to all community members.
Park and recreation agencies are most likely to partner with local schools (89 percent), nonprofit organizations (83 percent), and area-wide agencies on aging and disabilities (71 percent). Other partner organizations include:

• Local law enforcement agencies (59 percent)
• Hospitals and healthcare providers (50 percent)
• Faith-based organizations (48 percent)
• Transit agencies (29 percent)
Barriers to Being More Inclusive
For all the progress agencies have made in ensuring their facilities, programming and offerings serve all members of the community, barriers remain that hamper them from fully delivering on this mission. Nine in 10 park and recreation agencies report they are confronting challenges that are preventing them from being more inclusive with their offerings.
A number of these challenges focus on a lack of resources: insufficient funding (62 percent), inadequate staffing (51 percent), a need for greater staff training (29 percent) or scarce supplies and equipment (11 percent). This lack of resources is partially the result of few agencies being able to access federal funding to support their inclusiveness efforts. In fact, barely 1 in 10 agencies currently receive grants, program support or other resources (such as best practices, technical assistance, training) from the federal government to support inclusive programming.
The challenges of fully understanding the needs of and reaching underserved community members are among the other barriers some park and recreation agencies face. Twenty-six percent of agencies indicate they do not currently have outreach activities that sufficiently reach these populations, while 23 percent acknowledge that they do not fully understand these populations' needs.
What is not keeping most agencies from their inclusiveness efforts is apathy from either the public or local government leaders. In fact, only 16 percent of survey respondents indicate that a lack of support from the public has hampered their agency's inclusive efforts, while a mere 8 percent indicate that they suffer from a lack of support from local government leaders.
The full report, which can be downloaded from www.nrpa.org/InclusionReport, highlights specific activities that agencies engage in to ensure that all community members can benefit from all that parks and recreation can offer. It also highlights targeted age groups and specific engagement activities for these efforts, as well as provides specific examples of how agencies throughout the United States work to ensure inclusive offerings.
Kevin Roth, Ph.D., is NRPA's Vice President of Research.