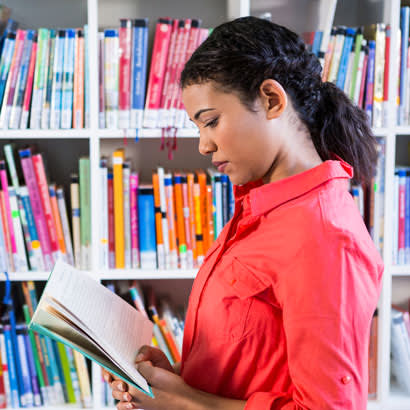 Providing you with the tools to help you expand your knowledge and stay current in the field
Whether you're a professional in the field, a certified professional or someone advocating for parks and recreation, the NRPA Store contains many products and tools to help you not only expand your knowledge, but also continue your professional development. From books that underscore our three Pillars — Health & Wellness, Conservation and Social Equity — to study materials that support professionals seeking certification along with our abundance of online learning opportunities, the NRPA store can help you maintain an edge in a competitive field.
By sourcing books from top publishers, such as Human Kinetics, Healthy Learning and the Taylor & Francis Group, we strive to bring you current and relevant park and recreation information. For example, under our Health & Wellness Pillar, there's 101 Games & Activities That Teach Leadership and Teamwork, by Jared Knight; under our Conservation Pillar, there's The Imperatives of Sustainable Development, by Erling Holden, et al.; and under our Social Equity Pillar, there's Nutrition for Sport, Exercise, and Health, by Marie Spano, et al.
Our Certified Park and Recreation Professional (CPRP) and Certified Park and Recreation Executive (CPRE) programs are the national standards for those in the park and recreation field. To support these certifications, we have the recently updated Official Study Guide for the Certified Park and Recreation Professional Examination, 5th Edition, by Michael A. Mulvaney, et al., and the Management of Park and Recreation Agencies, 4th Edition, edited by Merry Moiseichik. These resources are invaluable to individuals looking to broaden their horizons.
In addition to the publications, there's a wealth of online learning opportunities at your disposal. You can register for both upcoming and archived webinars, including any handouts and resources, subscribe to NRPA initiatives or enroll in online courses, all within the NRPA Store. We want you to have access to as much information as quickly as possible, so we even live-stream select sessions from the NRPA Annual Conference (NRPA Live). In fact, registration for NRPA Live 2018 is open now, so don't miss out!
Staying relevant in an ever-changing field is difficult, and we want to make it easier by giving you all the tools we can. Your growth is only limited by your imagination! Visit the NRPA Store today.