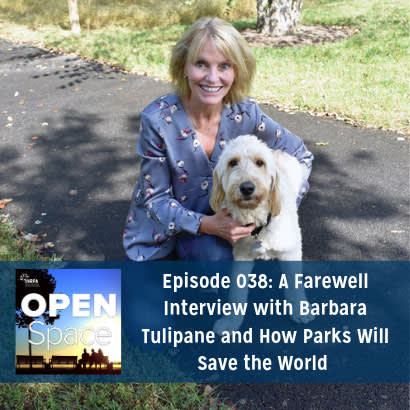 We talk a lot about how we need to support parks and recreation by holding legislators at the local, state and federal level accountable. But, how do we know the priorities of our elected officials, and how do we know if they place a priority on parks and public lands? There are several ways to assess how much support your elected officials give to parks and recreation, and as we approach the general elections, it is vital for all park advocates to be as informed as they can be.
At the federal level, the Outdoor Industry Association (OIA) has just released a legislators' scorecard as part of its "Vote the Outdoors" campaign. This interactive tool is easy to use to look up your federal legislator and see how he or she voted on key legislation, budget bills and other national policy issues affecting parks and public lands. Check it out and share widely with your advocacy networks.
NRPA's Public Policy team provides valuable, real-time, in-depth information to members on NRPA's top legislative priorities and should be your go-to source as you interact with your advocates and legislators to discuss priorities for parks and recreation, not only during this election season, but also year-round. Check NRPA's website to learn of new threats that may arise, new proposals for federal regulations and new federal legislation that needs your support. Use NRPA's Take Action links to send a personal email directly to your legislators.
The Trust for Public Land's LandVote database shows that nearly $2 billion in local and state ballot measures for land conservation were approved by voters in 2018. It shows that even in a time when voters are tax-averse, ballot measures for parks, recreation and land conservation are passing with overwhelming voter support, an average of 75 percent voter approval.
And, once ballot measures are passed, funding for parks at the state and local level can be leveraged with private dollars through public/private partnerships that extend and expand the boundaries of public lands and parks. The Conservation Fund's Conservation Finance Network (CFN) provides technical assistance to nonprofits and to local and state governments working together on land conservation projects. Learn how your agency can work with land trusts and other nonprofits.
This year, perhaps more than at any time in recent memory, is a time for all advocates for parks and recreation to stand up for our parks and public spaces. Everyone should learn what is happening at the national level and step up our advocacy in support of protecting our nation's land, waters and public spaces. We have taken their protection for granted for many decades, but if we are not alert and aware, hard-fought gains may disappear with the stroke of a pen. Your vote can make the difference — in your community, in your state and in our nation. Vote for Parks!
Barbara Tulipane, CAE is NRPA's President and CEO