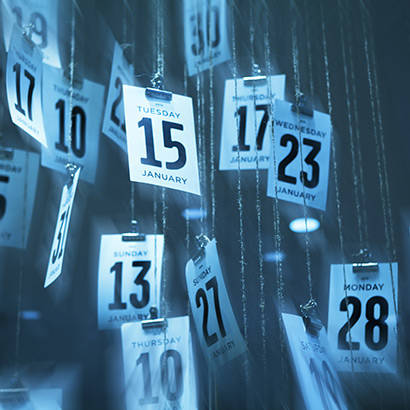 NRPA is proud to announce the release of updated study materials to coincide with the newly updated Certified Park and Recreation Professional (CPRP) certification, whose core competencies stem from the recent job task analysis on the role of park and recreation professionals. The study materials include a revised study guide and five expanded online courses covering the topics of human resources, operations, programming, finance and a new communication competency. The study materials also include a new practice exam with even more practice questions to better prepare you for the types of questions on and the length of the official CPRP exam.
The CPRP exam, one of the principal requirements for achieving certification, is designed to assess the base knowledge of job-related tasks common to entry-level park and recreation professionals in any region. It is administered under the auspices of the National Recreation and Park Association (NRPA) and the National Certification Board (NCB). With these updated study materials, we hope to better prepare you for success on this journey to professional certification. For more information and to register for these products, visit our website.
AFO Program
September
14-15 Jupiter, Florida
20-21 Plymouth Meeting, Pennsylvania
21-22 Littleton, Colorado
24-25 New Orleans, Louisiana
28-29 Pompano Beach, Florida
October
3-4 Ellensburg, Washington
5-6 Clearwater, Florida
12-13 Auburn, Alabama
12-13 Dallas/Fort Worth, Texas
13-15 Cheney, Washington
19-20 North Miami, Florida
19-20 West Palm Beach, Florida
25-26 Hampton, Virginia
CPSI Program
September
6-8 Honolulu, Hawaii
13-15 Leesburg, Virginia
13-15 Saratoga Springs, New York
18-20 Griffin, Georgia
20-22 Dublin, Ohio
23-25 New Orleans, Louisiana
27-29 Grand Rapids, Michigan
October
3-5 Homewood, Illinois
11-13 Jersey City, New Jersey
16-18 College Station, Texas
17-19 Statesville, North Carolina
24-26 Phoenix, Arizona
November
1-3 North Salt Lake, Utah
1-3 Lexington, South Carolina
6-8 TBD, Indiana
7-9 Riverside, California
14-16 Kansas City, Missouri
28-30 Auburn, Washington
December
4-6 Enola, Pennsylvania
Schools and Conferences
All NRPA Schools are held at Oglebay Resort in Wheeling, West Virginia, unless otherwise indicated. Click here for details.
NRPA 2017 Annual Conference: September 26-28, 2017 – New Orleans, Louisiana
Event Management School - January 14-19, 2018
Maintenance Management School - January 28-February 1, 2018
Revenue Development School - March 11-16, 2018
Supervisors' Management School – November 4-8, 2018
Director's School - August 26-31, 2018 (tentative)
NRPA is dedicated to providing learning opportunities to advance the development of best practices and resources that make parks and recreation indispensable elements of American communities.