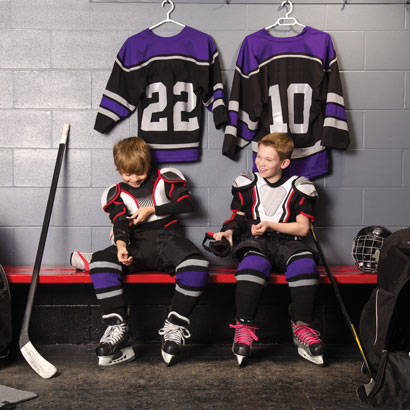 The rush of energy athletes and recreational participants experience during a game is not just limited to the game. It's present leading up to and following the game and can manifest itself in rough, boisterous and sometimes destructive behavior. Coaches and instructors need to be able to channel and redirect that energy in a positive way. Whatever the lure — a playground (no matter how old the player), pool or stream, or even a tree — the program is vulnerable to allegations of negligent supervision should an accident or incident occur in the immediate proximity to the field of play registered to the participants. Coaches and instructors should not only supervise their players, whether on the field or the sidelines, but also inform parents and other spectators about the impact their behavior can have on the program.
Coaches, instructors and participants also need to be aware of the potential for property to be damaged in the course of normal play. When pursuing an errant ball, for example, players normally don't stop to think about the trespassing laws as they run to retrieve the ball that leaves the playing area. They may dart across the street, crash into a fence, run on to private lawns (wearing their cleats), or take on anything or anyone that gets in the way of their pursuit. Coaches have even been known to send cleated players onto a rooftop to retrieve a foul ball or two.
NRPA-sponsored insurance programs for members is provided by K&K to help keep you safe and insured. Cover your summer and year-round sports leagues with Team Sports or Football Combined Liability and Accident insurance. And don't forget sports equipment: K&K also covers your property.
Visit www.nrpainsurance.com to browse all program options, apply online or download the brochures and applications.