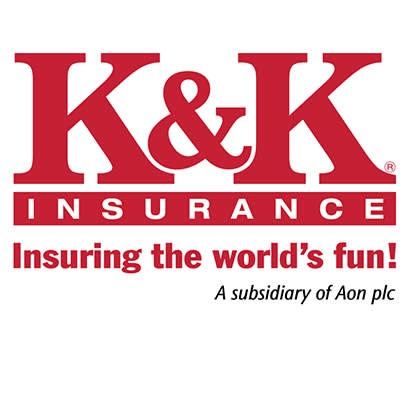 Preparing for any sports program or activity comes with a long to-do list, and purchasing insurance can sometimes fall off the radar. However, choosing the right coverage requires careful consideration and should never be a last-minute decision. A lawsuit is most likely the greatest risk of financial loss to any operation, so being prepared is essential. Your sports leagues and associated camps and clinics should always be protected with proper insurance coverage.
What kind of insurance should I buy?
Commercial general liability insurance, often called liability coverage, protects the insured against lawsuits or claims from a third party for bodily injury and property damage arising from the insured's premises and operations, and for personal and advertising injury. Defending your organization against and paying for a liability claim is expensive. Liability insurance not only pays for damages for which you are held legally liable, but should also cover the cost of investigation and defense of claims, even if they are groundless.
Other specific coverage to look for in the liability policy for a sports organization insurance program includes:
Legal Liability to Participants — Protects the insured organization against bodily injury claims brought by persons participating in covered sports activities.
Professional Liability — Provides protection for claims arising from the rendering or failure to render instruction, demonstration, direction or advice relating to the sports activity.
Medical Payments for Participants (also called accident medical) — Pays medical and dental expenses incurred by a participant when accidental injury occurs while participating in covered sports activities. It's usually offered on an "excess basis"; that is, responding after all other medical coverage available to the participant has been exhausted.
Inland Marine Coverage, sometimes called equipment and contents coverage, provides coverage for direct loss or damage to sports equipment, field maintenance equipment, concession stand equipment and portable storage sheds.
Sports organizations may also be able to purchase other optional coverages, such as hosted tournament liability coverage, and directors' and officers' liability coverage.
What does it mean to have an additional insured added to my policy?
An additional insured is an entity added to the liability policy thereby becoming protected by your policy — you are basically sharing the limits of the policy with that additional insured. Therefore, it is important to make sure it's necessary to include the additional insured (usually a venue or landowner) to your policy. This is a very common request and, unfortunately, can sometimes be a source of added costs from insurance providers who charge an extra fee for certificates of insurance, sometimes as much as $25 to $50 for each certificate requested. This is an important financial consideration for sports organizations when choosing an insurance provider.
Consider taking advantage of NRPA's many insurance programs, ranging from blanket recreational activities/medical insurance plans, instructors and interns liability, team sports, football, equipment and not-for-profit organization liability insurance provided by K&K.