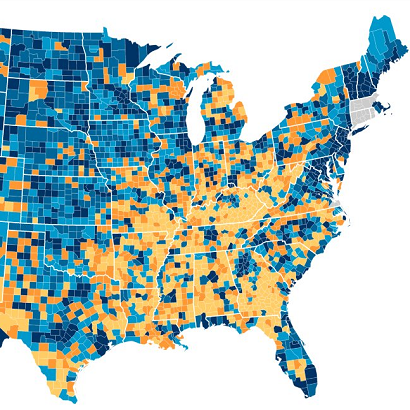 Building a park or facility maintenance schedule, creating a master plan and facilitating long-range planning take resources, tools and data. There are a number of resources available to the park and recreation professional when it comes to planning a new facility or assessing a community's recreation needs. A major resource is NRPA Park Metrics, which provides detailed park and recreation agency benchmarks on staffing, budget, facilities and programming offerings based on data from more than 1,000 agencies across the United States. Whether reading the NRPA Agency Performance Review or digging deeper into the data through customized reports, Park Metrics can help your agency gain more funding support, improve operations and better serve your community.
We have recently combined other NRPA data resources with those from respected outside groups that we believe can provide your agency with valuable insights. These park and recreation-focused tools and resources are available for free or minimal cost in the Research portion of the NRPA website under Additional Mapping and Data Resources.
NRPA Calculators
NRPA, in partnership with outside researchers, developed the following three calculators that allow park and recreation professionals to place values to a number of programs and offerings.
The Park Values Calculator examines the environmental, economic and social areas that reflect the value of parks. With tightening budgets and growing needs for environmental actions, agencies must justify their decisions in terms of fiscal accountability. Comprehensive research studies provide credibility to the economic value provided by trees, water bodies and open space. As an example, costs associated with the benefits of air quality are calculated by entering the number of trees in an area.
Using survey-derived data, the Rectangular Fields Calculator, which offers insights on the costs and benefits of rectangular fields, provides details about operating costs incurred and revenue generated by multiple sports fields, field surfaces and additional field items (e.g., irrigation, lights).
NRPA worked with Dr. Daniel Ames and his team at the Brigham Young University Department of Civil and Environmental Engineering to develop a simplified process to evaluate ecosystem services. By navigating an easy-to-use mapping interface and loading park and water body data with a few simple clicks, the Water Values Calculator automatically calculates the acreage and subsequent monetary value of the ecosystem services provided. You now have the ability to provide evidence of the true value of your local parks and water bodies through this streamlined process of ecosystem service valuation.
Other Data Resources
Beyond NRPA Park Metrics and calculators, there are many resources available to assist your agency in operating more effectively and efficiently.
Community Commons is a hub of data, tools and stories that come together to inspire change and improve communities. As a partner with the Robert Wood Johnson Foundation and the Centers for Disease Control and Prevention (CDC), Community Commons provides public access to thousands of data layers that support mapping and reporting capabilities that help your agency explore community health. One of the tools within the platform is called the Community Health Needs Assessment. This reporting function lets you focus on a county of interest and examine health indicators, like levels of physical inactivity and diabetes prevalence.
Social Explorer is designed to engage users through dynamic maps and customizable reports. Touting more than 220 years of demographic data, 25,000 maps and hundreds of profile reports, Social Explorer empowers people to work with data by transforming it into meaningful information. Maps and tables about U.S. demography, population estimates and health data are available. The mapping system allows users to create and customize maps with a suite of tools, including side-by-side maps, satellite view and swipe maps to compare variables and geographies while providing context to your visualizations. A storyboard tool for creating sophisticated presentations is also available.
Following along with NRPA's social equity pillar, the National Equity Atlas provides data on demographic change, racial inclusion and the economic benefits of equity for the 100 largest cities, 150 largest regions and all 50 states. It is a comprehensive resource for data to track, measure and make the case for inclusive growth in America's regions, states and nationwide. The atlas contains data on demographic change, racial and economic inclusion, and the potential economic gains from racial equity.
The National Association of Counties offers the NaCo County Explorer, a visualization tool that provides key county-level information on a wide variety of topics: demographics, the economy, education, health care and public safety. The interactive mapping interface enables users to explore a variety of indicators, such as population density, median household income, and number of endangered and threatened species. County profiles are also provided to highlight data and information related to key policies and legislation.
Another resource for county-level data is the County Health Rankings and Roadmaps Program. A collaboration between the Robert Wood Johnson Foundation and the University of Wisconsin Population Health Institute, this program aims to measure the health of nearly all counties in the nation and to rank them within states based on a variety of national and state data sources. Once you have explored some of the health and economic factors, the Roadmaps to Health Action Center will help you determine the next steps to take. Recognizing that communities vary widely and efforts to improve health will also vary, the Roadmaps Action Center outlines a series of steps to find guidance and means for taking action.
A final mapping and data resource is the U.S. Health Map, developed by The Institute for Health Metrics and Evaluation, an independent global health research center at the University of Washington. The interactive mapping tool lets you explore county-level health trends throughout the United States. Information about life expectancy, hypertension, obesity and physical activity can be visualized quickly, providing you with the information necessary to make informed decisions. There are also infographics and county profiles that provide concise summaries of various health indicators.
From the county-level to your local neighborhood, these public resources serve as a starting point for park and recreation agencies to explore data on a variety of topics. All of these resources are openly available to help you in the quest to secure more funding support, improve operations and better serve your community. Don't forget to check out these and many other resources on the Additional Mapping and Data Resources webpage under Publications and Research.
Daniel Espada is NRPA's Research Analyst.