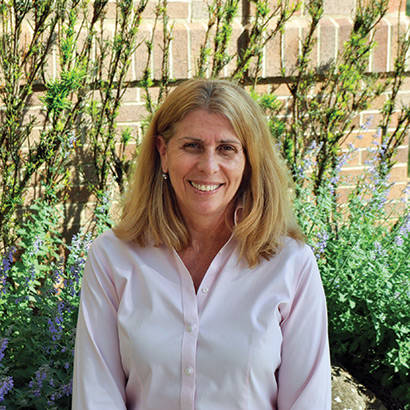 Nothing quite compares to the expression on a child's face when he or she sees a brand new park for the first time, especially when it's located in a community that has been forgotten or simply ignored. For children living in communities where open space and playgrounds seem far out of reach, the opening of a new park is a cause for celebration and an opportunity to play.
NRPA's Parks Build Community leads the charge in strengthening local communities by either building a park from scratch or refurbishing once-neglected parks in underserved areas. Parks restore faith within communities by investing in their futures. This year, NRPA's Parks Build Community project took place in Wellston, Missouri, a small town bordering St. Louis with a population slightly larger than 2,000 people.
Beginning on page 36, in her piece, "Trojan Park: Welcome to the Parks Build Community Family," author Paula M. Jacoby-Garrett describes how NRPA partnered with Great Rivers Greenway to complete Trojan Park so that the children of Wellston could have a place to play and the community could have a central area for hosting community events. This $2 million park now provides much-needed recreation facilities to one of the poorest areas in Missouri.
The project, however, would not have been possible without the generosity and dedication of its donors. It's because of these companies that NRPA can continue its work with the Parks Build Community initiative each year. This is just one of many ways NRPA is committed to enriching underserved communities. After all, it is our mission to make sure all children have access to parks and that they are able to grow and thrive in a safe and healthy environment.
The city of Pittsburgh knows all too well about the importance of health and spiritual wellness and how to appreciate cultural diversity. In his article, "Innovative Community Celebrations in an Urban Green Space" on page 32, author Scott Roller highlights Schenley Plaza in Pittsburgh as it celebrates its 10th anniversary. The plaza boasts 5 acres of intimate gardens, an expansive Emerald Lawn, a landmark tent and profit-sharing food vendors that feature local produce and international cuisine.
As you can see, this month's issue of Parks & Recreation magazine is all about celebration — from culture and arts to community togetherness and new beginnings. And, it's the perfect time to reflect on the good fortunes that have been afforded us this past year and to be open to the new possibilities of the coming year.
Gina Mullins-Cohen is NRPA's Vice President of Marketing, Communications and Publishing, Editorial Director