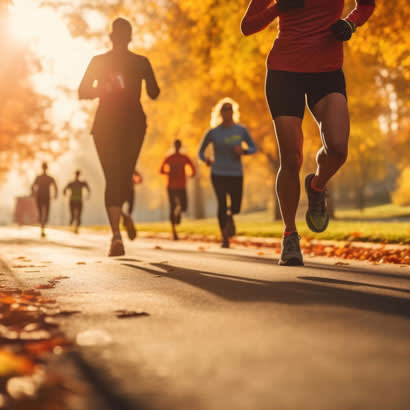 As you may know, our Park Engagement blog series is designed to inform readers about how U.S. adults and their families are utilizing public parks and recreation facilities. With seven years of data from NRPA's annual Engagement With Parks Report, park and recreation professionals can gain insights into how engagement with local parks and recreation may have changed over time, identify trends for the future, and shape offerings and programming to meet the needs and desires of the public through research.
Today's topic covers what keeps people from spending time in their local parks and possible reasons why these factors have changed in the past couple of years. While more than three in four U.S. adults indicate there are no specific barriers keeping them from enjoying their local parks and recreation facilities, obstacles exist for nearly a quarter of the population. Whether it be concerns about personal safety, a lack of quality facilities, excessive costs and fees, or even just being unaware of the many opportunities found within the local community, these factors keep people from experiencing the benefits that parks and recreation provides.
Lack of Time
The most common barrier in the past seven years has been a lack of time. In 2018, 45 percent of survey participants listed a lack of time as the hurdle that kept them from spending time in their local parks and recreation facilities. While this statistic is the most extreme between the years of 2016 and 2023, lack of time is consistently the obstacle with the highest percentage of votes.
However, after 2020, this percentage dropped significantly from 37 percent of respondents listing insufficient time as their biggest obstacle in 2019, to 22 percent two years later in 2021. While this percentage did increase to 34 percent in 2022 and slightly decreased to 29 percent in 2023, the statistics have yet to return to pre-pandemic rates of percentages in the high 30s and low 40s.
Concerns About Public Safety
The data also reveals that people are more likely to not visit their local parks and recreation facilities because of a concern with public safety. From 2016-2019, concerns about personal safety regarding park sites themselves and traveling to park sites were quite low, with 9-17 percent of participants listing it as their greatest obstacle to enjoying local parks.
However, post-pandemic, these numbers have only increased. Twenty percent of participants stated that their concern about traveling safely was the primary factor keeping them from their parks and recreation facilities, and 21 percent responded that their concern about safety within the parks themselves was keeping them from spending time there.
Financial Barriers
Nevertheless, despite parks and recreation being a great low- or no-cost activity option for many, more than one in six survey respondents found that the fees associated with programming at their local park and recreation departments are a barrier to enjoying those resources more fully. This obstacle has only become more prevalent since 2020. In 2021, 12 percent of survey respondents listed this as their most significant barrier keeping them from parks. In two years, this percentage has increased to 17 percent.
What Can Park and Recreation Professionals Do?
So, what can park and recreation professionals do to help eliminate some of these barriers for the people in their community? Agencies could offer expanded hours of programming for adults and children. This could include after-work and after-school programs, as well as keeping parks open later. Regarding safety, professionals could install security cameras at their facilities, as well as implement more security measures, such as employing more park rangers or partnering with the local police department. As for trying to diminish the impact that fees and costs have on park users, park and recreation departments could attempt to make more programs free or lower the prices of programs that require more money by using alternative funding methods.
Overall, park and recreation agencies can overcome these obstacles and should do so in order to increase park usage, therefore contributing to the development of a healthier and happier society.
More in this series:
Catherine Tepper (she/her) is a research assistant at NRPA.