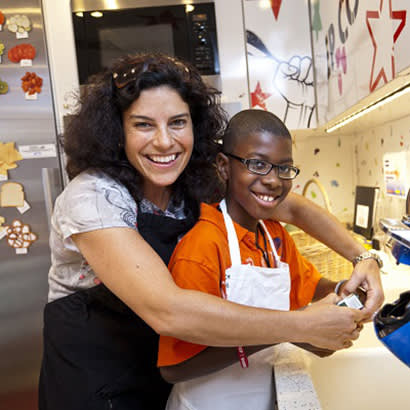 Last year was an exciting year for Healthier Generation's partnership with NRPA. Together we celebrated five years of Commit to Health and released new resources on trauma-informed care, protective factors and self-care.
If you've seen the latest edition of Parks: A Health and Wellness Solution, the regular e-newsletter distributed by the NRPA Health and Wellness Team, you can clearly see the impact parks and recreation has on the "whole child" — an integrated approach to supporting a healthy mind and body.
Park and recreation professionals are uniquely positioned to support children and families. New research from the Science of Learning and Development (SoLD) Alliance emphasizes how "experiences, environments, and cultures are the defining influences on development." As a park and recreation leader, you understand the context in which families and children live and respond with "positive, nurturing, culturally-responsive, identity-safe and instructionally rich learning environments" critical for youth to thrive.
As we begin 2020, below are three resources from Healthier Generation's new Eating Healthy at Home campaign. I hope these tools support your on-going work cultivating supportive relationships through healthy eating.
Youth Voice & Healthy Hydration
Drinking enough water can be easier said than done. At your next family event, set up an activity station to invite children and caregivers to create their own poster using our new 8 Tips to Stay Hydrated tip sheet. Hang everyone's creations near water fountains and vending machines to encourage healthy hydration. Imagine how excited students will be to see their own designs featured at your recreation site.
Cultural Awareness & Healthy Snacks
Mornings can be hectic for all of us, but especially working families. Sharing healthy recipes is a great way to engage older youth in a positive way while gently encouraging them to try new fruits, vegetables and whole grains. Host a healthy snack competition and invite teens to submit recipes that celebrate everyone's unique culture. Feature the winner in your next newsletter or on your community bulletin board. Need inspiration? Check out our new Quick, Healthy Breakfast Bites tip sheet.
Staff & Volunteer Empowerment
Family engagement is central to the role of parks and recreation — that's one of the reasons Healthier Generation values our partnership with NRPA! We understand it isn't always easy to empower staff to be positive mentors, so ongoing support is key. Get the conversation started with the two-minute Engaging Families in Health and Wellness video at your next staff meeting and start a dialogue on what's working for your staff and what is needed. Here are a few reflection techniques to try.
Don't stop there! We want to hear from you. Send your favorite tip or lesson-learned to our family engagement team — we'd love the opportunity to feature your story!
For even more resources, visit the Healthier Generation family engagement hub.
Daniel W. Hatcher, MPH, is the Director of Community Partnerships for Alliance for a Healthier Generation. You can follow him on Twitter @hatchdw.