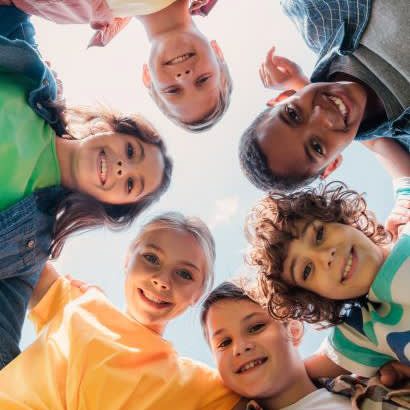 Kids look forward to summer camp all year long. When they get there, it's your responsibility to make it the most action-packed, memorable summer experience yet! To plan for an amazing summer, you need engaging ideas that will keep your campers engaged and eager to return to camp year after year.
The best themed ideas target your campers' core interests in attending your camp, while introducing them to new educational experiences that help them grow personally. Then, when they're back to school, they'll have more social, academic and outdoor skills that will help them develop as leaders.
Explore this list of themed ideas guaranteed to engage campers and keep them returning to your camp each summer:
Talent Week
Art in Nature
Career Exploration
By planning summer camp activities under these themes, you'll be able to increase your campers' focus and level of enjoyment, leading to an exceptional camp experience for everyone. Let's begin.
Talent Week
Your campers likely have a variety of talents, from ballet dancing to singing, that they want to refine during the summertime. Or, perhaps they came to your camp to develop new artistic skills. By hosting a Talent Week, you can set up activities for your campers to grow and hone their crafts, allowing them to tap into their creative sides and express themselves freely.
For example, if you work at a dance camp, you can offer workshops at your dance studio throughout the week in a variety of styles, like hip-hop, tap, jazz and swing. Challenge your campers to take a dance workshop in a style that they've never tried before. This will help them get outside their comfort zone and gain confidence, which every summer camp experience should aim to do!
At the end of your Talent Week, you can host a showcase featuring every camper. Invite parents to come see their campers so they can show off the new talents they gained. Continuing with the dance camp example, you can host a dance recital with individual performances and a group performance to promote collaboration and teamwork. Make sure you have a dance recital ticketing plan so you can produce a high turnout.
Art in Nature
Allow your campers to grow an appreciation for nature and improve their creative skillset with an Art in Nature theme. You can organize engaging activities such as:
Nature walks and journaling. Take your campers on a trail walk with a journal in hand. As campers encounter the different sights and sounds of the outdoors, encourage them to jot down reflections and observations and even turn these into short stories and poems.
Nature weaving. On your next nature walk, have your campers collect grass, weeds, twigs and other natural items they find on the ground. Then, campers can weave twine around these objects and make their very own beautiful natural creation to commemorate their time at camp.
Animal illustrations. Whether it's insects spotted on a tree or squirrels running through the campgrounds, there is inspiration everywhere for campers to draw and hone their fine motor skills. Consider hosting a workshop to teach your campers how to free draw these creatures.
Photography. Challenge students to capture photos of fine lines, interesting shapes or anything else that might stand out to them as they walk through the natural landscape.
Whether your campers are elementary-aged or teens, everyone will enjoy the opportunity to connect with nature and explore its beauty through creative expression.
Career Exploration
It's never too early for your campers to start thinking about different career paths! A week dedicated to career exploration is an exciting opportunity for your campers to connect with people in the community and see how their interests can align with job opportunities.
To plan your Career Exploration week, you'll need to invite people from varying backgrounds to speak to your campers. This creates an interactive learning experience that allows campers to ask questions directly to professionals and get a first-hand look at these roles.
A great way to set up your career week is by developing a mentorship program where campers are paired with people that work in areas of interest. For example, campers that are passionate about dance can learn from dance studio owners about how they can mold this affinity into a career.
To set up your mentoring program, follow these steps:
Survey campers about their interests and the type of careers they want to learn more about.
Using these results, look for members in the community who would be willing to come to your camp or virtually meet with campers to discuss their profession. You can always pair multiple campers with the same mentor once you find someone in a profession of interest.
Design mentorship activities, such as job shadowing or goal-planning sessions, to keep your campers engaged.
An easy way to find professionals to participate in your career week is by looking toward your campers' parents. After all, these individuals already have a vested interest in their campers' experience and would be happy to spend some extra time sharing their experiences with their children and their peers.
By incorporating engaging themes into your camp's schedule, your campers will have a much more enjoyable time and gain skills they'll carry with them throughout their lives. Developing educational and creative themes can help your campers grow as thinkers and leaders, whether they're learning from your staff or amazing mentors in the community. Don't be afraid to think outside the box and design exciting themed activities that will breathe new life into your camp's programs. Good luck!
Olivia Mode-Cater (she/her) is the senior marketing manager for DanceStudio-Pro.