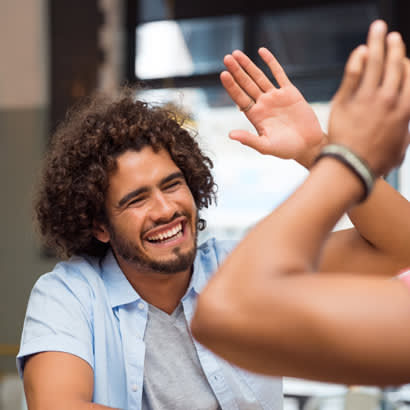 Today, January 11, 2023, is I am a Mentor Day and an important part of National Mentoring Month. Mentors can make an indelible impact on a youth's life. According to MENTOR, a young person can experience a variety of benefits through a positive relationship with a mentor. This may include reduced truancy, increased volunteerism, and the likelihood of holding a leadership position. For those who choose to become mentors, "the relationship can build leadership and management skills, expand a mentor's professional network, and provide an empowering opportunity to give back to the community."
Supporting youth and related programming is essential to advancing the health and well-being of a young person. Mentoring through parks and recreation is an impactful way to provide that support, with park and recreation agencies serving over 40 million youth annually.
As part of NRPA's Mentoring in Parks and Recreation initiative, the Berwick Department of Parks and Recreation in Maine has been awarded funding to support the development and implementation of a youth mentoring program as a protective factor against risky behaviors such as substance use and delinquency. Beginning in early 2021, Building Bridges Through Adventure and Community (BBTAC) has leveraged existing park and recreation assets and resources. The program has also established partnerships with other community-based organizations — like the local school district — that support youth mentoring and development.
Watch this video to learn more about the Berwick Department of Parks and Recreation's BBTAC program.
Berwick is one of ten local communities working to develop and implement evidence-based mentoring programs targeting at-risk youth residing in rural communities.
Interested in learning how your agency can contribute to youth mentoring and positive youth development? Click here to read more about NRPA'S resources to support mentoring through parks and recreation.
All throughout January, we will be celebrating National Mentoring Month. Join the conversation on social media using #MentoringMonth and #MentoringAmplifies.
This content is supported by Grant #2020-JY-FX-0002 awarded by the Office of Juvenile Justice and Delinquency Prevention, Office of Justice Programs, U.S. Department of Justice. The opinions, findings, and conclusions or recommendations expressed in this material are those of the author(s) and do not necessarily reflect those of the Department of Justice.
Lauren Kiefert, MPH (she/her), is an NRPA Program Manager.