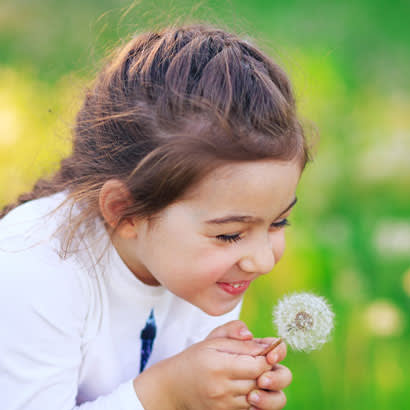 Throughout the COVID-19 outbreak, there has been an increased emphasis placed on protecting and safeguarding vulnerable populations, including adults 65+, people with chronic lung disease, asthma, serious heart conditions or compromised immune systems, people with severe obesity or people with diabetes. The existing data available from this outbreak demonstrates that these vulnerable populations are at higher risk for more serious complications from the virus. While it is key to disseminate this messaging and protect these populations in our communities, there are additional groups that are vulnerable to the health impacts of COVID-19 in other ways, including our children.
According to the Centers for Disease Control and Prevention (CDC) children do not appear to be at higher risk for COVID-19 than adults, but they can still contract or carry the virus, and they can be impacted in other ways, particularly by the worry caused by the pandemic, seeing parents, caregivers or role models have strong reactions of fear and anxiety, and the stress of being out of a normal routine. In fact, the CDC has indicated that children and teens may respond more strongly to the stress of this crisis.
Whether offering childcare for essential personnel or providing meals to food insecure youth, many park and recreation professionals continue to safely interact with youth on a daily basis. In addition, we know that many professionals across the field have their own children at home and families they want to protect. As families and communities around the world experience added stress attributed to the crisis, there are some practical steps that park and recreation professionals and parents and caregivers can take to protect children, monitor child health, maintain routines and minimize the mental health impacts.
CDC provides several useful tips:
Keep Children Healthy
Children can contract the virus so pay close attention and watch for any symptoms, but also watch for signs of stress. Common changes to watch for include excessive worry or sadness, unhealthy eating and sleeping habits, and difficulty paying attention and concentrating on tasks at hand.
Try to deal with COVID-19 calmly and confidently. Parents and caregivers should take time to talk about COVID-19 with their children in a way that they will understand and reassure them. Be cautious of conversations that you may be better held in private or too much exposure to news stories. Be sure to take breaks from watching, reading, or listening to news stories, including social media as hearing about the pandemic can impact people in different ways and be upsetting.
Teach, reinforce and role model preventative actions including proper handwashing techniques and personal hygiene.
Keep children active – CDC believes it is okay for your child to play outdoors and it's great for physical and mental health. Take a walk with your child or ride your bike in your neighborhood. Explore your local trails and parks but adhere to social distancing guidance and avoid gatherings and places people congregate in close quarters.
Use indoor activity breaks throughout the day to maintain focus and boost positive feelings!
Help your child stay socially connected to their friends and family. Reach out and have phone or video chats, write cards, or write letters while practicing handwriting.
Practice Physical Distancing and Limit Social Interactions with Friends
We all have a responsibility to practice physical distancing and limit our social interactions, and that includes children.

CDC has updated its guidance as of March 28 to recommend that children should not have playdates with children from other households. If children are playing outside, it is essential that they remain 6 feet from anyone who is not in their household.
Avoid large and small gatherings in private places and public spaces, including parks, shops, restaurants, or homes of friends. This advice applies to people of any age, including teens and young adults.
Remember – if children meet outside in bigger groups, it puts everyone at risk.
Limit Time Children Spend with Older Adults and Those with Chronic Conditions
Limit your child's time with older adults or those with chronic conditions as children can still carry the virus and spread it to others who may be at higher risk.
Find a Routine
It's challenging but try to find your way into a new routine as a family. Have consistent bedtimes and get up at the same time during the week. Set aside time for healthy meals, snacks and breaks, and be a good role model!
Parents and caregivers can also create a schedule and routine for learning at home, allowing for flexibility and recognizing that there are going to be added challenges throughout the day. Try to find a balance between learning, free time, healthy meals and snacks, and physical activity.
Help Children Continue Learning
Many schools and education companies are offering virtual learning opportunities or providing assignments for youth to continue learning at home. Learning can also be fun – explore hands-on activities and look for opportunities to infuse lessons into everyday activities like cooking, cleaning, building, writing, etc., relevant to their curriculum.
You can also explore some of the environmental education and citizen science activities shared by NRPA's Conservation team, or these four nature activities you can do as a family.
Find a New Family Hobby
Art, music, cooking, reading, game night, yoga, baking, organizing, puzzles, gardening – there are lots of opportunities to reconnect as a family and try something new. Use this time to discover a new family hobby and make it a consistent activity.
While it's an unprecedented time around the world, there are steps we can take as professionals working with youth and as parents, caregivers and caring adults to prioritize child health and wellbeing.
For more information about NRPA's response to COVID-19, as well as available resources for park and recreation professionals, please see our Coronavirus Disease 2019 (COVID-19) webpage.
Allison Colman is NRPA's Director of Health.