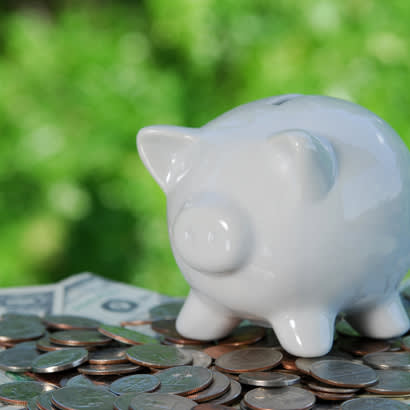 Parks have meaningful impacts on their communities, but how can communities support their parks? Sufficient funding is needed to maintain your operations, but fundraising can be uncomfortable and difficult to plan. It's an important hurdle to overcome since you're not just asking for a contribution to your organization, but for an investment in the community.
For a community to be engaged in the fundraising process, you'll need to involve them in ways that go beyond direct donations. Product fundraisers can garner community support and give something to your donors in exchange for their contribution. Here are some ways you can engage your community and secure financial support through product fundraising:
Identify your audience
You can't engage your community without knowing who you're trying to engage. Before you start your fundraiser, you'll need to figure out who your buyers will be. Look for potential donors who exhibit these characteristics.
They share your community concerns.
They've lived in your community for a significant number of years.
They've been involved with your agency before. This might include any event volunteers or individuals who rent your facilities.
Identify who will be the most likely to give and gather some basic information about this group. What form of giving will be most convenient for them? How will you reach them to give more information about your fundraiser? Answering these questions can help you narrow down the ideas you have for an efficient fundraiser before settling on a product.
Choose a product
Once you understand your audience, you can determine what product they'll be interested in buying. For example, you might not have much luck selling cell phone cases to a retirement group, even if they love the park and frequently meet there. Consider your product options and choose one that will appeal to your audience.
Product fundraising partners are a good place to browse and choose products. These suppliers will provide your product in exchange for a portion of your fundraising revenue. ABC Fundraising, for example, could provide you with face masks sporting your park and recreation agency's logo.
Promote your fundraiser
Once you plan your fundraiser, your next step is to start talking about it. Start with your immediate contacts — talk to people who are regularly engaged with your organization. Then, expand your outreach. Use your social media channels, email list and website to tell everyone about your goal and deadline.
Make the purpose of your fundraiser clear and explain why this need is so important. Your supporters will appreciate knowing that their purchase is going to a good cause. This can also initiate conversations about the need for park funding within your community. People might find out about the issue for the first time through your fundraiser, so bringing awareness to your goal can expand your support.
If your supporters value the outdoor recreation that your organization provides, they might also be inclined to visit outdoor fundraising events. Consider selling your products at the park or promoting them at events hosted at your facilities. This can help get the word out about your cause to an already-involved community.
Update your supporters
As you raise money, let your supporters know what your goal is and how far away you are from it. Visualizing this goal and your progress can give your supporters a sense of urgency and may encourage them to help you find more donors. You could use fun tools, like a fundraising thermometer, to measure your success on your website!
As the fundraiser concludes and you begin putting those donations to work, use your communication platforms to update donors and show them what they helped you accomplish. This type of follow-up can help your supporters feel invested in your project, park and organization. It might encourage them to get involved in other ways with your organization and contribute to future fundraisers.
Many considerations go into managing your park and recreation agency, such as staffing and maintenance. CommunityPass suggests creating a thoughtful budget to manage your facilities and clubs efficiently. When that budget runs low and you need alternative sources of funding, a product fundraiser can help you gain monetary and community support.
A structured fundraising guide can lead you through the process of raising money for your cause. Ultimately, your fundraising focus should be on communicating the importance of your goal to your supporters. When your community understands the benefit provided by parks and recreational clubs, they might support your organization beyond the current fundraiser.
Debbie Salat is the director of fundraising activities and product development at ABC Fundraising.