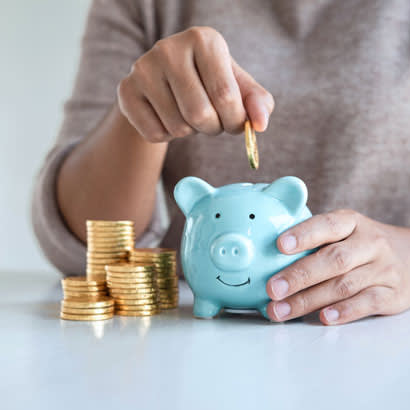 These are challenging times — socially, mentally, physically, emotionally and economically. The coronavirus disease 2019 (COVID-19) pandemic has impacted all our daily lives in some way, and every sector in some fashion. And with little to no federal financial relief available, local government, including parks and recreation, is one of the hardest sectors hit.
Despite surges in use and popularity throughout the pandemic, park and recreation agencies were able to maintain operations of essential infrastructure including parks, trails and green spaces to provide respite and opportunities for physical activity, while stepping up to provide essential services such as food distribution, shelters for housing insecure populations and childcare for essential workers. Still, over 60 percent of park and recreation agencies nationwide have reported budget cuts to the current fiscal year budget with a median range of 10-19 percent. Another 53 percent have reported cuts to the next fiscal year budget as well, with the same median range reported. Agency leaders are facing tough decisions to reduce operating budgets, including laying off and furloughing staff, instating hiring freezes, not hiring seasonal staff and instating mandatory unpaid leave policies. Additionally, park and recreation professionals are having to reduce discretionary spending (85 percent) and service offerings (71 percent), cancel capital projects (63 percent), and slow/halt maintenance projects (29 percent). While difficult decisions, without financial relief to sustain operations, they are necessary.
Unfortunately, we can learn from the not-so-distant past — the 2008 recession. A 2018 Penn State study examining the impact of the Great Recession found that local park and recreation agency funding plunged an inflation-adjusted 21 percent in the years between 2009 and 2013. No local government service — public safety, education or transportation — suffered as much. Even worse, park and recreation agency funding (and staffing) were slow to rebound during the economic recovery.
Based on the current data available, and the history of budget reductions impacting parks and recreation during economic crises, this is a worrying time for park and recreation professionals and leaders. Yet, opportunities to generate additional funding from a wide variety of philanthropic partners do exist, as do opportunities to continue to advocate for the important and critical work your agencies do as a catalyst for positive change to advance equity, climate-readiness, and community health and well-being.
To help you navigate this complex landscape and seek additional sources of funding to support staffing, infrastructure improvements, essential services and programs, operations, and rebuild and strengthen community, NRPA is releasing a new fundraising resource for park and recreation professionals. The Park and Recreation Professionals' Guide to Fundraising, led by Annie K. LaRock and informed by park and recreation development officers and grant writers, outlines the importance of diversifying revenue streams by securing charitable gifts and leveraging public funding and earned income. The guide features four main sections:
Setting up for Success – Establishing an internal fundraising team, ensuring transparency and integrity in the fundraising process, and creating a culture for philanthropy.
Developing Your Justification for Support – Assessing your community's needs, identifying programs to meet these needs, developing your budget, and assembling your request for support.
Understanding the Fundraising Process – Types of different funders, identifying potential donors, cultivating relationships, soliciting funds, and nurturing relationships.
Pursuing Resource Development – Securing partnerships, requesting funds available to public entities, collaborating with businesses, considering special events, and motivating local leaders to create a park and recreation foundation.
As we continue to analyze the impact of the COVID-19 pandemic on park and recreation agency budgets across the nation, one thing has become increasingly clear — the need to diversify sources of revenue and financial support has never been greater. Get started today by downloading the Park and Recreation Professionals' Guide to Fundraising.
Allison Colman is NRPA's Director of Health.