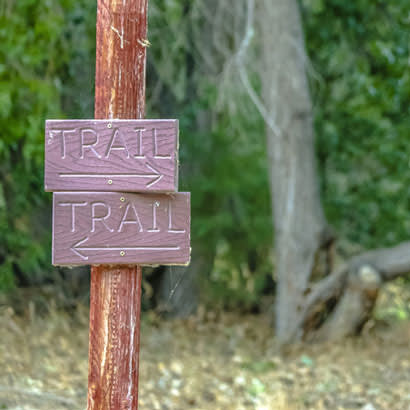 The NRPA Parks Snapshot provides the latest data on how park and recreation leaders from across the country are confronting the Coronavirus Disease 2019 (COVID-19) pandemic. I hope you find this information helpful as you make decisions at your agency during this uncertain time, while continuing to follow the guidance provided by your local and state governments and health officials, as well as the Centers for Disease Control and Prevention (CDC).
We will continue to provide weekly data from the NRPA Parks Snapshot survey, as state and local guidance and ordinances regarding COVID-19 are changing rapidly.
Among the key findings from the May 27-29 survey:
What's Open/What's Closed
This week, park and recreation professionals are keeping open or opening all their trails (97 percent), parks (local parks: 86 percent; regional parks: 82 percent) and community gardens (82 percent).
Other amenities that agencies have fully opened across the nation include:
Golf courses (93 percent)
Tennis courts (75 percent)
Dog parks (70 percent)
Beaches (56 percent)
Campgrounds (54 percent)
Skateparks (53 percent)
On the flip side, the following park and recreation amenities have remained closed:
Playgrounds (79 percent)
Drinking fountains (71 percent)
Basketball courts (61 percent)
The vast majority of park and recreation agencies are continuing to keep all these buildings closed:
Senior centers (95 percent)
Indoor gyms (82 percent)
Recreation centers (78 percent)
Rising Usage of Parks and Trails
Our parks and trails have always been a place for enjoyment and relaxation, and this is especially true during these difficult times. Two in three park and recreation leaders report increased usage of their agency's parks compared to this time last year (with a median rise of 25 percent), while more than 80 percent report increased usage of their trails (with a median rise of 35 percent).
Although playgrounds remain closed, park and recreation leaders are making plans for their eventual reopening. The following are among the most cited actions agencies are considering implementing when these playgrounds reopen:
Installing signage at playground sites, reminding users of physical distancing and other protection measures (staying home when sick, following proper cough and sneeze etiquette, washing hands, etc.)
Deploying a community awareness and education campaign about the safe use of playgrounds
Implementing enhanced cleaning and disinfection practices
Random monitoring of playgrounds by staff, volunteers or law enforcement to support physical distancing
Budgetary Impacts
An increasing percentage of park and recreation leaders report their agencies have been asked to reduce fiscal year operations spending:
62 percent of park and recreation agencies are facing a reduction to the current fiscal year's operations spending, with a median target range of a 10-19 percent reduction.
53 percent of park and recreation agencies are facing reductions to their next fiscal year's operations budgets, also with a median target range of a 10- to 19-percent reduction.
Park and recreation leaders have faced or are facing tough staffing choices due to current budget requirements. The following staffing steps are being taken or have been taken by park and recreation agencies across the country:
Hiring freeze of full-time staff (62 percent)
Laid-off or furloughed part-time/seasonal staff (57 percent)
Hiring freeze of part-time staff (52 percent)
Shifting full-time staff into roles typically filled by seasonal/part-time staff (49 percent)
Did not (or will not) be hiring youth seasonal staff this summer (35 percent)
Laid-off or furloughed full-time staff (15 percent)
Mandatory unpaid leave (e.g., four-day work weeks) (3 percent)
Beyond staffing changes, park and recreation leaders report taking the following steps to reduce agency operations spending:
Reducing discretionary purchases of supplies and outside services (85 percent)
Reducing service offerings available to the public (71 percent)
Deferring/canceling capital projects (63 percent)
Reducing energy use at facilities (e.g., reducing lighting in buildings and outdoor facilities, reducing HVAC operations in buildings) (52 percent)
Slowing/halting ongoing maintenance (29 percent)
Reducing the use of outside contractors (e.g., landscaping services) (19 percent)
Most park and recreation agency leaders report they will be keeping the fees their agencies charge for summer camps, facility rentals, summer pools and sports leagues the same, despite the increased expenses resulting from meeting safety protocols, the limited capacity and the uncertain public demand for agency offerings.
In addition, here are highlights of the survey results from specific segments:
The full results of the survey include verbatim comments shared by park and recreation leaders across the nation on their agencies' experiences in confronting COVID-19. This is an uncertain time with many unanswered questions, and we encourage you to continue the conversation with your colleagues around how your agency is confronting COVID-19 on NRPA Connect.
For more information and to see results from additional surveys, visit NRPA's Parks Snapshot Surveys webpage.
For more information about NRPA's response to COVID-19, as well as available resources for park and recreation professionals, please see our Coronavirus Disease 2019 (COVID-19) webpage.
Kevin Roth is Vice President of Research, Evaluation and Technology at NRPA.