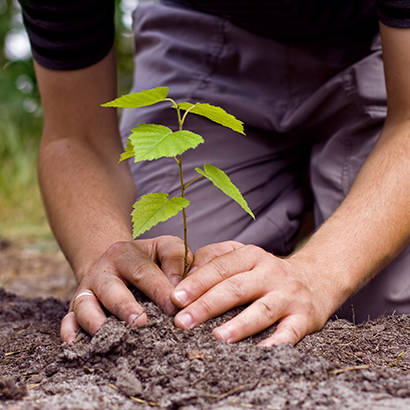 Parks are key community stakeholders when it comes to addressing the effects of climate change. From protecting water resources via green infrastructure practices, to reducing urban heat island effect through city wide forest restoration - parks play a critical role in building climate resilient communities.
With limited resources, it can be a heavy lift for park and recreation agencies to incorporate principles of climate resiliency into their operations, programs and management. NRPA remains committed to supporting park and recreation agencies in meeting this challenge. Beginning spring 2017, NRPA will kick off a multiyear effort to examine and elevate the critical role that park and recreation agencies play in building healthy and vibrant, climate resilient communities. The following resources are intended to help agencies address the impacts of climate change on parks:
NRPA Report: Park and Recreation Sustainability Practices
To gain an understanding of the sustainability practices currently implemented by park and recreation agencies and of how agencies are contributing to sustainability in their communities, NRPA surveyed nearly 400 park and recreation agencies around the country. This report's findings should inspire agencies to implement more sustainable practices at their parks and give all agencies a sense of pride to be a part of a large network of park and recreation agencies striving to create healthy, resilient and thriving communities through parks.
Resources for Climate Resilient Parks
Related Articles

NRPA Initiatives
NRPA Innovation Lab: The Future is Resilient Parks
New Orleans, Louisiana
September 28, 2017
This Innovation Lab will focus on forward thinking planning and park development strategies that cities can use to maximize the value of their parks and opens spaces to combat the effects of rising sea levels, flooding and more.
NRPA created the Great Urban Parks Campaign to improve environmental and social outcomes in underserved communities through promoting and advancing green infrastructure stormwater management projects within parks.

Tools and Resources