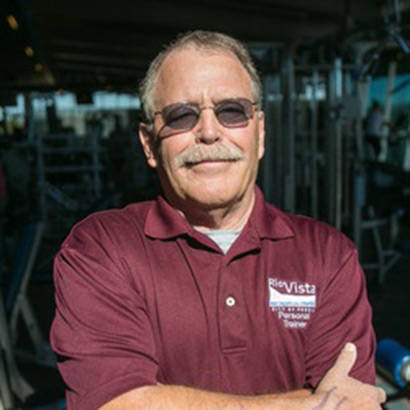 Launching in December 2013, West Valley Veterans were invited to participate in a new fitness program for veterans recovering from physical injuries and post-traumatic stress disorder (PTSD). The fitness program called 'ActiVet' is held at the Rio Vista Recreation Center in Peoria, Arizona.

Rio Vista and the West Valley Vet Center received a $ 5,000 grant from the Arizona Department of Veterans Services.

The grant paid for the memberships of up to 25 participants. The program includes an initial session with a trainer for each individual to create programs tailored to their needs and monthly meetings for discussions on a variety of topics, from nutrition to overcoming fitness plateaus.

West Valley Vet Center director Dr. Adam McCray and Peoria Park and Recreation Department's Rio Vista Recreation Center manager Jackie Stanley teamed up to design and offer ActiVet, a pilot/research program seeking to improve the lives of a very special population.

"The grant pays for the membership but we are asking them to pay $32," McCray said. "Because we want them to feel like they do have a stake in this. What we don't want to do is just hand them a rec center membership and send them on their way." McCray and his team coordinates the initial screening process at the West Valley Vet Center.

McCray said "the importance of physical activity is often overlooked when veterans are struggling with their mental and emotional health and so the most logical thing seemed to be to partner on an exercise program."

According to the Internet Journal of Allied Health and Sciences and Practice, aerobic exercise has been found to be the best form of physical activity for improving psychological adjustments and well-being as long as it is tailored specifically for each individual.

The initial program criteria included a twelve-month time frame, a goal of 3 visits per week, physical assessments with a personal training session, and an end-of-project evaluation.

As the year progressed, the ActiVet program participation mirrored the traditional, organized fitness activities with a nearly 50% attrition rate after six months. The unique circumstances, needs and challenges of today's veterans present several barriers to active, consistent participation. None-the-less, all of those who participated garnered improved attitude, quality access to information and resources, and positive lifestyle results.

The City of Peoria values our country's veterans and their well-being. Through its commitment to partnerships and active, research-driven programming, the city is able to better support the quality of life of many special populations. The ActiVet program is a premier example of how Parks and Recreation agencies can partner and program to impact the lives of those who have served our country.