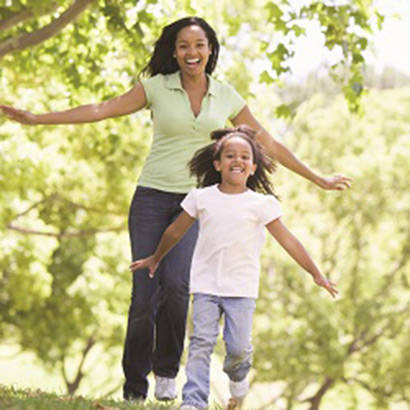 LiveWell Greenville in South Carolina is a coalition of more than 100 public and private partners actively exploring solutions that "make the healthy choice the easy choice in Greenville County." In 2013 via the Greenville County Health System New Impact program, the coalition developed a clinically focused park prescription effort to reduce obesity in underserved youth and encourage healthy lifestyles through increased connections to parks and recreation.

Greenville launched its first park prescription efforts in 2010 to facilitate physician-patient conversations about active living. The LiveWell At the Doctor and LiveWell for Fun workgroups created a toolkit including prescription sheets, handouts on fitness and nutrition, and county maps detailing parks and recreation facilities offering free and low-cost opportunities for physical activity.

Responses to the toolkits were extremely positive, with physicians affirming that the materials gave their offices a unified approach to exercise discussions and that patients were excited about the materials. However, physicians expressed the desire for handouts with more detailed information on programs, amenities, and costs. The coalition also recognized the need for a more targeted effort to increase the likelihood of continuous rigorous physical activity in patients after prescriptions are made.

New Impact is an active treatment program for low-income youth ages 6 to 21 with Body Mass Indexes (BMIs) at or above the 85th percentile. After medical and psychological assessments, patients undergo eight weekly clinical visits with dietitians and exercise specialists, in which weight goals, activities, and accomplishments are set and assessed. Other activities include a two-month family YMCA membership, exercise and cooking classes, and group walks. Follow-up takes place at the fourth, seventh, and twelfth months.

Integrating park prescriptions into New Impact's treatment plan would make it possible to reinforce messages about park use and carefully evaluate participant progress. The coalition would also engage more Mexican-American children, who make up one-fifth of New Impact participants and who have the highest rates of obesity in Greenville.

The coalition hired an intern to coordinate efforts and established a clinical protocol whereby referrals were made during the fourth visit. Surveys were also developed in partnership with Furman University and an outside evaluator to measure patients' weight goal achievements and park use, with implementation contingent upon approval from the Greenville Health System Children's Hospital Internal Review Board (IRB).

To better assist physicians in referring close-to-home resources, LiveWell Greenville separated the county map into four quadrant maps, which display "complete parks," or parks that contained trails, playgrounds, sports fields, and other amenities most conducive to physical activity, as well as public bus stops and cost information.

As a critical part of the program, the coalition reduced communication barriers by creating Spanish-language versions of the maps, program consent forms, and survey. "Because 19 percent of our patient population is Spanish speaking, it was essential that the consent forms and survey be translated into Spanish so that all patients, regardless of ethnicity, were allowed the opportunity to benefit from the maps," affirms Dr. Cara Reeves, a psychologist for New Impact.

Unfortunately, the unexpected departure of two key staff members and a delay in IRB approval resulted in project delays. Upon launch in the fall, the partners also tweaked the program protocol—moving the referrals from the fourth to eighth week—after recognizing the need to slow down information flow during the clinical phase. "The exercise physiologist found that families were often overwhelmed by the amount of new information they were being inundated with," affirms Melissa Fair, LiveWell For Fun Workgroup coordinator. "It was too much at one time."

The streamlining of the protocol helped build momentum, and the program has engaged 30 youth to date. Families have thus far responded extremely positively, stating that they are both excited about using parks as venues for exercise over gyms and simply as places for family enjoyment.

As more program surveys are completed, the coalition anticipates gleaning valuable insights from the crosschecking of park use with BMI data. LiveWell Greenville plans to use the results of the study to help build a case for the expansion of their park prescription efforts, and current plans are underway for a larger project with New Impact through a Community Access to Child Health (CATCH) Planning grant from the American Academy of Pediatrics.