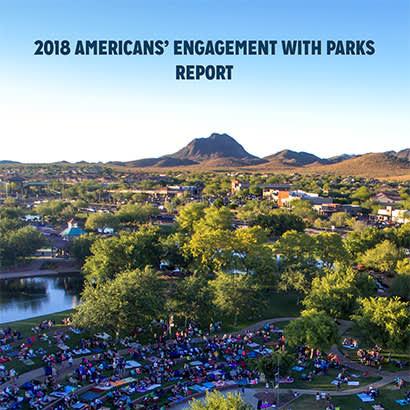 Americans' Engagement with Parks Report - 2017
Similar to the 2018 report, the 2017 study probes the importance of public parks in Americans' lives, including how parks rate against other service offerings of local governments. In addition, the 2017 study took a special look at parks and recreation's role in resiliency and their special responsibility to help their communities withstand and recover from natural disasters.
Americans' Engagement with Parks Report - 2016
The inaugural edition of this study found that seven in 10 Americans say they are more likely to vote for local politicians who make park and recreation funding a priority. Further, most Americans back increased local government spending for park and recreation agencies with solid support for a nearly 30 percent increase in funding for local park and recreation agencies.
9.19.19
Around the Country
9.19.19
Around the Country