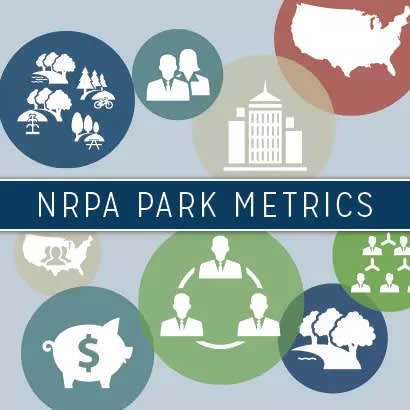 For an enhanced digital experience, read this story in the ezine.
If you are like many park and recreation professionals, you are familiar with both NRPA Park Metrics and the NRPA Agency Performance Review. Both resources are the most comprehensive sources of park and recreation agency data benchmarks and insights in the United States. Perhaps you do not know either resource by name, but you likely know the typical number of people per park or the annual operating expenditures at a typical park and recreation agency, or even the number of full-time equivalent (FTE) park and recreation employees per 10,000 residents. Many park and recreation professionals have come to rely on the information available in Park Metrics and the Agency Performance Review for their agency's planning, budgeting and reporting. But have you thought about where these data are coming from? The answer is simple: it comes from you.
From now through the end of January, the NRPA Research team is conducting its annual campaign to encourage you to complete the Agency Performance Survey. This survey provides NRPA with vital data that serves as the backbone of Park Metrics, and that allows us to produce the annual NRPA Agency Performance Review. Your contribution to NRPA Park Metrics by completing the Agency Performance Survey influences the entire profession.
Last year's Agency Performance Review contained insights from more than 1,000 park and recreation agencies — spanning from large systems located in urban settings to smaller agencies that serve just a few hundred residents in small, rural towns — providing our field with a wealth of data.
Completing the Agency Performance Survey
Annual participation in NRPA Park Metrics is a habit for many park and recreation professionals and their agencies, but for some, this might be your first opportunity to contribute. If your agency is new to Park Metrics, you can create a free account. You will gain access to the Agency Performance Survey and a variety of data, including reporting tools that allow you to filter data to best meet your needs.
The survey is split into the following sections:
Jurisdiction (location, population, size of area served)
Agency operations (operating expenditures, revenue sources)
Capital budget (current year, five-year capital budget)
Personnel (FTE counts, distribution of responsibilities)
Workload (number of parks and buildings, mileage of trails, number of people served)
Agency responsibilities (what agencies operate, maintain, contract)
Facilities (counts of facilities, athletic fields)
Activities (sports leagues, cultural offerings, out-of-school time programs)
Policies (tobacco use, admission fees, hiring practices)
If your agency has completed the survey before, simply copy data from the most recent year the survey was submitted and update any information that has changed. If you or your agency are unfamiliar with completing the Agency Performance Survey, feel free to download an Excel version to familiarize yourself and your staff prior to beginning. Always remember: the survey can be edited and updated at any time.
In appreciation and recognition of you and your agency's completion of the Agency Performance Survey in NRPA Park Metrics by the January 27, 2023 deadline, you will receive a custom Agency Performance Report. Your custom report compares your agency's operations, budget, workload, personnel and more to that of the nation. We will email these reports, as well as post for download in your NRPA Park Metrics account, beginning in May 2023.
If you are unsure whether your agency has participated in Park Metrics in the past; need to verify the contacts on your Park Metrics account; or have any questions regarding Park Metrics, the Agency Performance Survey or the NRPA Agency Performance Review, feel free to reach out to Melissa May.
Melissa May is NRPA's Senior Research Manager.