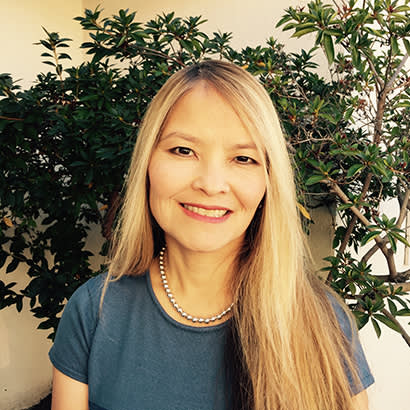 For an enhanced digital experience, read this story in the ezine.
For the past two years, this pandemic has challenged us in ways we never thought possible — all while extinguishing that clichéd and worn-out notion: "It could never happen here." On top of a global health crisis, our nation has grappled with wildfires, extreme weather events, mass shootings and even cyberattacks. And yet through it all, park and recreation agencies across the country remain resilient while providing comfort and aid to their communities. So, it seemed only fitting for us to devote our May issue to safety and emergency response.
Living in a digital world affords us certain conveniences and rewards; however, we often forget the risks that come with advanced technology. In the cover story, "Protecting Against the Digital Unknown," on page 34, author Paula Jacoby-Garrett explains how local governments and agencies can become major targets of data breaches and theft, with damages totaling billions of dollars. She also identifies the various cyber threats and offers tips for safeguarding yourself and your park and recreation agency from a crippling cyberattack.
Does your organization prepare for natural disasters? Do you have access to mobile crisis resources, if necessary? Can your organization provide translation services in the event of an emergency? These are just a handful of questions that contributor Jaimie Clout, a seasoned aquatics supervisor and safety expert, believes park and recreation professionals should be addressing when preparing for an environmental disaster or traumatic event. In the article, "Is Your Organization Ready for an Emergency?" on page 40, Clout also explains why it's vital to have a training mindset from the get-go. "Learning how to synergize the resources you have along with the resources available to you is critical in planning for emergencies," she writes. "The more training that is done, the more prepared your organization will be to handle any emergency that may arise."
As we celebrate the aquatics industry during National Water Safety Month in May, contributor Tara Eggleston Stewart points out that fatal drowning and water-related injuries in our communities is a national public health crisis that disproportionately impacts people of color and individuals with disabilities. In the feature article, "Recognizing Water Safety Month," on page 44, Eggleston Stewart also shares sobering statistics. For example, Black children ages 10 to 14 drown in swimming pools at rates 7.6 times higher than white children, while kids on the autism spectrum are 160 times more likely to experience nonfatal and fatal drowning than their neuro-typical peers. She writes, "It is critical for agencies and park and recreation leadership to advocate for keeping pools funded and accessible to communities most in need."
The common thread running throughout the pages of this issue is not just about the importance of creating comprehensive safety and emergency response plans for our staff and patrons, but also understanding that a one-size-fits-all approach to crisis preparedness is contrary to sound equitable practices. Thus, our efforts must be intentional and inclusive. After all, the more park and recreation professionals begin shifting their thinking about emergency readiness, the more community members of all abilities along with local elected officials will see you for what you truly are — first responders.
Vitisia Paynich is Executive Editor and Director of Print and Online Content at NRPA.