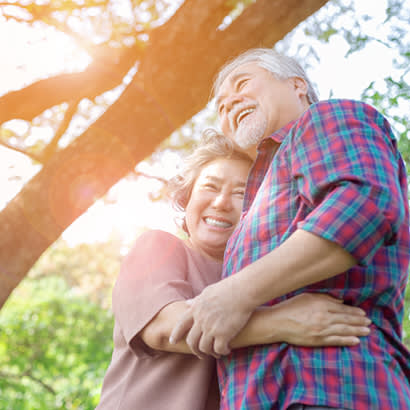 For an enhanced digital experience, read this story in the ezine.
Park and recreation agencies provide older adults with a wealth of resources that improve mental, emotional and physical health, social connectedness, and meaningful community engagement — ultimately allowing individuals to age in place. During Older Americans Month and Arthritis Awareness Month, NRPA shared updates and news about how local parks and recreation continue to support healthy aging in communities across the country.
First, with support from the Centers for Disease and Prevention (CDC)*, NRPA recently awarded grants to 48 park and recreation agencies in 24 states across the country, with the primary goal of increasing the equitable dissemination and delivery of arthritis-appropriate, evidence-based interventions (AAEBIs) in park and recreation agencies. NRPA selected grantees based on a holistic review of their applications, which illustrated community needs, in addition to objective measures, such as CDC's Social Vulnerability Index (SVI).
During the application process, grantees selected the most appropriate AAEBI program for their intended audience. Grantees were each awarded two instructor training grants for their selected AAEBI, in addition to program materials, such as participant books and program-specific equipment. Additionally, communities with a high SVI score were eligible to apply for a small monetary award to support the sustainability of their AAEBI beyond the project period.
Additionally, all 48 grantees gained membership into NRPA's Supporting Healthy Aging Through Parks and Recreation Community of Practice (CoP). Over an 18-month period, these CoP members will engage with each other, industry experts and health equity subject matter experts to learn how to offer arthritis programs in a way that centers equity, to ensure all people have access to the health benefits of parks and recreation. Participants will work together to learn how to apply NRPA's Elevating Health Equity Through Parks and Recreation: A Framework for Action, and will strategize what it means to embark on systems change that centers equity in their community. Together, these efforts will result in the improved ability for each agency to sustain the delivery of AAEBIs to all community members, with a particular focus on engaging and supporting the healthy aging of historically disenfranchised populations — Black, Indigenous, Latino, Asian American, low-income and rural communities.
NRPA also developed an interactive map, called PLACES: NRPA Healthy Aging Grantees, to help park and recreation professionals visualize where chronic diseases, such as arthritis, are most prevalent and to see where arthritis interventions have been implemented. To develop this map, NRPA used the CDC's PLACES data, which provides community health data. The map overlays health data with the geographical locations of previous and current NRPA Healthy Aging grantees, which allows park and recreation professionals to use this map as a tool to observe how their colleagues are working to address arthritis across the country.
As the aging population becomes more diverse, it is important that park and recreation agencies learn more about centering equity in the delivery of services, programs, facilities and operations. AAEBIs not only serve as a means to manage and prevent arthritis, but also are a means to social activity and social connectivity, which are both central to healthy aging.
*This project is supported by the Centers for Disease Control and Prevention (CDC) of the U.S. Department of Health and Human Services (HHS) as part of a financial assistance award totaling $460,551 with 100 percent funded by CDC/HHS. The contents are those of the author(s) and do not necessarily represent the official views of, nor an endorsement, by CDC/HHS, or the U.S. Government.
This article originally appeared on NRPA's Open Space blog. To view the full article and references, click here.
Colleen Pittard is NRPA's Partnership Manager. Tiff Cunin is an NRPA Senior Program Manager.