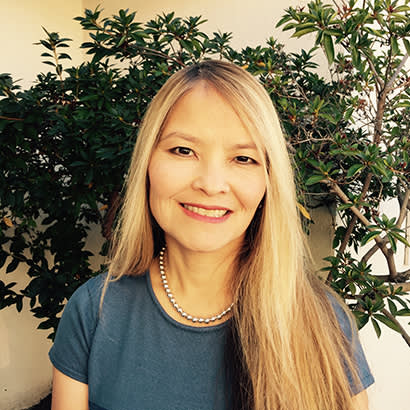 For an enhanced digital experience, read this story in the ezine.
"The secret of change is to focus all of your energy, not on fighting the old, but on building the new." — Socrates
As 2022 draws to a close, I'm struck by the many inspiring stories featured in Parks & Recreation magazine over the past 12 months. These published accounts of the impactful work by those in the field speak to the essential need for park and recreation services. Our dedicated professionals are changemakers who identify a need in their communities and pour their energy and resources into developing systems-based solutions that will enhance the quality of life for their constituents. And rather than dwelling on insignificant matters, they remain resolute to solving the bigger injustices related to race, gender and socioeconomics.
This month's cover story, "Growing Bicyclists in a Traffic Garden," focuses on how these miniature city streetscapes can help enrich a kid's interest in physical activity while teaching them how to safely navigate through the built environment. Authors Ellen Drogin Rodgers, Fionnuala Quinn and Rick Holt discuss the long-term health benefits these outdoor spaces provide our younger community members, while providing examples of how traffic gardens make bicycling more accessible to children. "Traffic gardens provide small worlds in which children can learn about traffic rules, safe navigation of cities, resolution of conflicts, and how to appropriately handle interactions with other travelers on the roadway," they write.
Next, contributors J. Aaron Hipp, Kat Deutsch, Christopher Dunstan, Jared Jones and Scott Ogletree share their most recent data on Baltimore's Catherine Street Park in the feature article, "Evaluating the 2019 Parks Build Community Project." This marks the third installment of NRPA's collaboration with North Carolina State University Department of Parks, Recreation and Tourism Management and the Center for Geospatial Analytics to evaluate visitors' usage and satisfaction of this renovated neighborhood park.
Also, be sure to check out our special conference wrap-up article, "2022 NRPA Annual Conference Revisited." Our magazine team shares highlights from the exhibit hall, education sessions, and opening and closing general sessions.
From building community gardens to expand community access to free and healthy food, to constructing a playground that is more accessible to children of all abilities, to designing a dual-purpose park and watershed management system to address social, economic and environmental challenges in an underserved neighborhood — this is the work that changes lives. We are truly grateful to the changemakers who remind us of the bigger picture.
Vitisia Paynich is Executive Editor and Director of Print and Online Content at NRPA.