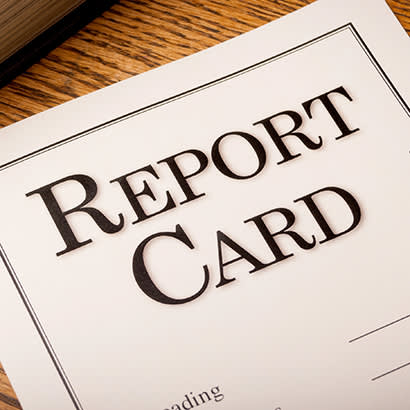 For an enhanced digital experience, read this story in the ezine.
In March, the American Society of Civil Engineers (ASCE) released its 2021 Report Card for America's Infrastructure, which examines the conditions, needs, and opportunities for improvement for 17 categories of infrastructure in the United States. ASCE has released this report every four years since 2001 to provide actionable information and recommendations to lawmakers and industry stakeholders on how best to address the nation's infrastructure challenges.
The 2021 report comes at a unique moment for infrastructure in the United States. With the worst of the coronavirus (COVID-19) pandemic behind us and the pace of vaccinations ramping up, the Biden administration and congressional leadership are shifting their focus to long-term economic recovery. President Biden has indicated that he wants to go big by rolling out plans for a multi-trillion-dollar package aimed at getting millions of Americans back to work while addressing our massive infrastructure backlog.
The Power of Parks
When properly leveraged, local parks serve as an invaluable community good. They offer opportunities for community members of all ages to recreate, enjoy green space and engage socially. Many park and recreation departments also provide other resources, like nutrition services, childcare, mentoring and continued education.
Local parks also provide significant economic benefits. In 2017, local park and recreation agencies generated $166.4 billion in economic activity while supporting more than 1.1 million jobs across the United States. Funding local parks provides a strong return on investment in the physical, environmental and economic health of communities.
ASCE's Grade
ASCE's assessment of national, state and local parks in 2021 was a D+. The reason for this grade is simple: park and recreation departments are doing fantastic work, but they need sustained, reliable funding to do more.
A key reason ASCE gave public parks a D+ is the massive deferred maintenance backlog, of which local parks make up the lion's share — more than $60 billion, compared to $11.92 billion for national parks and $5.6 billion for state parks. The disproportionately large dollar value of deferred maintenance at the local level is primarily due to the inconsistency of funding streams. Local park and recreation agencies receive about 60 percent of their funding from general tax funds, which are often shared between agencies and allocated on an ad hoc basis. The lack of predictability makes it difficult for parks to conduct adequate capital planning.
In addition, this lagging investment comes at a time when the popularity of parks is on the rise. On average, U.S. residents visit their local park more than two times per month. And more than 91 percent of U.S. residents say that parks and recreation is an important service that local governments provide.
Another problem is that green spaces are often too few and far between. According to The Trust for Public Land, 100 million U.S. residents, including 28 million children, do not have a park within a 10-minute walk of home. This lack of access to parks is often felt unevenly along lines of race and socioeconomic stature. This issue must be addressed to provide equitable access to parks for all — and funding is needed to make this happen
Opportunities for Growth
The good news is that conditions are ripe for improvement in this space. One watershed moment came in August 2020 when the Great American Outdoors Act (GAOA) was signed into law. This key piece of legislation fully funds the Land and Water Conservation Fund (LWCF), the primary federal funding mechanism for local parks. It is critical that GAOA continues to be funded at high levels and for these funds to flow efficiently from the federal government to local entities.
Further investment may also come in COVID-19 recovery legislation, including the American Jobs Plan. Increased funding to programs like the Outdoor Recreation Legacy Partnership and the Clean Water State Revolving Fund will go a long way in building local park capacity.
Armed with increased, more stable funding, local park and recreation agencies will be able to work through deferred maintenance backlogs more expediently. They also will be able to create more parks and recreation centers, particularly in disadvantaged communities where access is most limited. More prevalent and better-equipped parks will mean more people will have access to all the community benefits that local parks provide.
It is essential for Congress to provide this funding as we recover from COVID-19. To understand this need, they need to hear from park and recreation professionals. Call your representative and senators today and explain why parks funding is a sound investment.
Emily Feenstra is Managing Director of Government Relations and Infrastructure Initiatives at the American Society of Civil Engineers (ASCE).