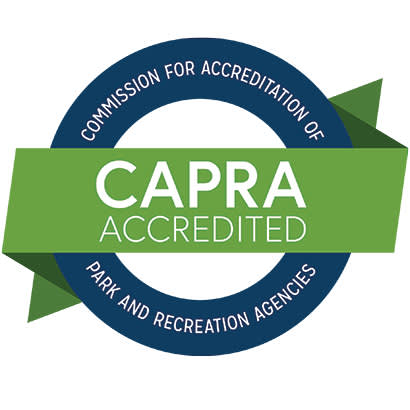 Achieving accreditation by NRPA's Commission for Accreditation of Park and Recreation Agencies (CAPRA) is the best way to prove that your agency and your staff are providing your community with the highest level of service. Being CAPRA accredited means you are meeting, or exceeding, standards maintained by park and recreation leaders, and will strengthen the value of the programs, facilities and experiences you offer your community.
"We already know that we perform best practices within our agency, but being CAPRA accredited really ensures that we are doing the right thing for the right reason and in the right ways," says Stephanie Stephens, with the California Park & Recreation Society — home to four CAPRA-accredited agencies.
The benefits of accreditation are far reaching. This mark of excellence allows your agency to stand apart from other nearby, non-accredited agencies and catches the attention of your elected officials by demonstrating the value of your department. On top of that, accreditation creates an environment for regular review of operations, policies and procedures, and promotes continual improvement.
This fall is the best time to start the accreditation process because NRPA is waiving the $100 CAPRA application fee from October 1 to December 13, 2019. Learn how to get accredited and take advantage of this limited time discount.