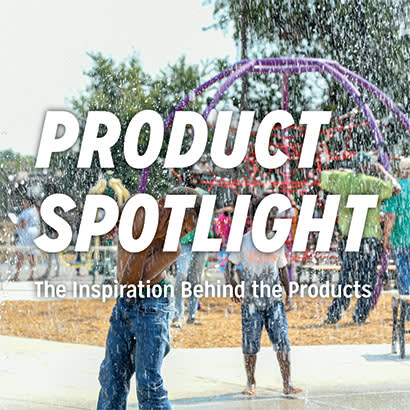 When you see a playground feature that looks like it came to life from the pages of a children's storybook, do you ever wonder what could have inspired such a unique design?
NRPA was curious too, so we decided to interview some of the people behind the latest park and recreation products to get insight into the inspiration behind the designs.
Our new Product Spotlight video series tells the story behind the design and development of some of the newest playground features, fitness equipment, software, maintenance equipment and more. These interviews go beyond the basic features and dive into what makes these products unique.
Watch the latest Product Spotlight videos.