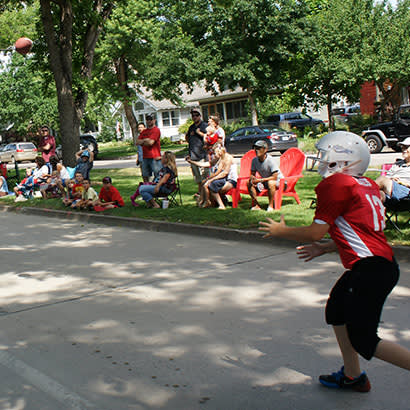 The city of Fort Collins, Colorado, is fortunate to have residents who recognize and respect the positive impact that park and recreation opportunities bring to our community. From expertly planned and well-maintained parks and trails, to affordable and diverse recreation classes and programs, we are surrounded by concrete evidence that park and recreation services are worth investing in.
When the directors of our Parks, Recreation and Park Planning and Development (PPD) teams began the accreditation process from NRPA's Commission for Accreditation of Park and Recreation Agencies (CAPRA), we were confident it would be a valuable process. Under the thoughtful guidance from leadership and remarkable contributions of the staff involved, CAPRA revealed to us areas where we could continue to improve, while also shining a light on all that was going well.
A Strategic View
The CAPRA accreditation road map is thorough, time-intensive and rigorous, but the benefits are many. The process allowed our Parks, Recreation and PPD departments to take a strategic look at all areas of our operations and benchmark against best practices from across the country. When the city of Fort Collins received the Malcolm Baldrige National Quality Award in 2017, it was the result of many years of diligent work evaluating and improving our operations. CAPRA was a natural next step, guiding us to drill down and examine our park and recreation services with similar rigor and to identify ways we can improve these important community services. CAPRA encouraged us to determine how, why and where we could make adjustments that would open doors of possibility in all our program areas.
Some of the immediate benefits we've seen from the CAPRA process are improved systems for our teams. These include more robust and reliable risk assessments, improved connectivity among the three departments responsible for parks and recreation, stronger connections with our frontline staff, who invested in the process, and a more solid vision for where we can go in the future.
Another great opportunity on the CAPRA journey came directly to our mid-level employees involved in the evaluations. Because of the team-driven approach used throughout the accreditation period, staff were empowered to think critically and strategically about their program areas and evaluate where changes could be made from the ground up. This close work, together, elevated their understanding and ownership of the interconnected nature of our Parks, Recreation and PPD departments. Staff now have a deeper appreciation for their colleagues and a more complete picture of how the work of these respective teams complements each other in the day-to-day operations of the city landscape.
As Fort Collins continues to grow and change, the emphasis on park and recreation opportunities for everyone will stay at the forefront of our thinking. The city is focused on equity and cocreating the types of places and programs we need to support the health, vitality and overall quality of life for all residents. The fruit of this labor includes opening our newest parks — Sugar Beet Park and Poudre River Whitewater Park — as well as steadily increasing enrollments in our recreation classes and low-income access programs.
This community is passionate about creating a Fort Collins that is continuously improving. Our residents appreciate new ideas, innovation, inclusion for everyone and the belief that we all play a part in Fort Collins' growth and future.
Confirmation of the Journey
The CAPRA accreditation is not just another feather in our proverbial cap — it's the promise to our community that we will continue to serve them. Through new parks that are built on creative and inclusive concepts, extensive and accessible trail systems, clean and modern facilities, interesting, challenging and engaging programs, and staff who are knowledgeable and ready to assist, the coming days for our park and recreation programs look very bright.
Before we began the important work toward CAPRA, we believed that Fort Collins' park and recreation offerings were excellent. This exciting accreditation confirms that belief. The journey was not about having another award to hang on our wall. Instead, it served as a tangible guidepost to show we are on the right path, committed to delivering world-class opportunities, now and in the future.
Wade Troxell is the Mayor of Fort Collins, Colorado. Darin Atteberry is the Fort Collins City Manager.