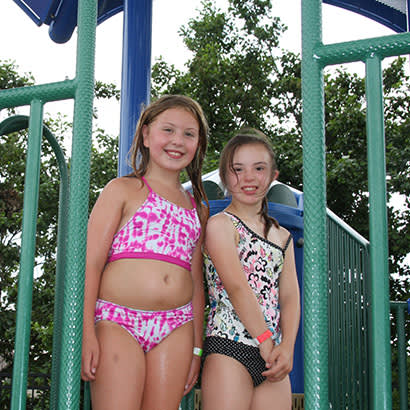 It is always busy season in parks and recreation. Half of us are working on budgets for the coming year, and half of us are reviewing our first-quarter numbers, but all of us are focused on improving the quality of life in our communities. However, a constant challenge for all is continuing our work on compliance with the Americans with Disabilities Act (ADA).
One of the last things a park and recreation professional wants to hear is: "We had an ADA complaint yesterday." Following is some advice about compliance strategies and some trends regarding ADA enforcement:
Existing Facilities
There are three key questions regarding making existing facilities accessible:
When does our transition plan have to be finished? The portion of the ADA that applies to the roughly 89,004 units of state and local government agencies is Title II. According to section 35.150(d) of Title II, transition plans were to have been prepared by July 26, 1992, and the retrofit work completed by January 26, 1995. Few agencies met these requirements, so, for those who haven't, the strategic approach is to complete the access audit of facilities and programs quickly and then prepare a transition plan. If a transition plan has not been completed, make a budget adjustment or be sure to include it in next year's budget. It is typical for park and recreation agencies to stretch retrofit activity over 10 years.
What must the transition plan include? Details! An access audit of your existing sites must evaluate every aspect of every element at every site within your agency against the 2010 Standards for Accessible Design.
The 2010 Standards became effective March 15, 2012, and, for the first time, included park and recreation assets, such as playgrounds, spray grounds, sports fields and courts, swimming facilities, golf courses and more. NRPA was very active in the development of the Standards. In fact, its CAPRA (Commission for Accreditation of Park and Recreation Agencies) accreditation process requires that the agency seeking accreditation have a transition plan.
In section 35.150(d) of Title II, the specific transition plan requirements (describe the deficit, describe the solution, note by when barrier removal occurs, and note who is responsible for barrier removal) are imposed. Including cost reference for planning purposes is a smart practice. In developing the transition plan, agencies must seek public feedback but can choose the method that works best for their community. Successful public engagement strategies include partnering with a disability advocacy group, conducting public feedback sessions, surveying community members with tools like Survey Monkey and any combination of these approaches.
Does our agency have to make every one of our sites accessible? No. The updated Title II regulation, published by the U.S. Department of Justice (DOJ) in 2011, requires that the "programs" of an agency be made accessible. For example, if ceramics is offered at two community centers and one center is accessible while the other is not, it may be compliant to keep the inaccessible one, because ceramics is available at the other center. Also, if an agency has 45 playgrounds and decides to make one of every three (our advice, not a regulation) accessible, 15 playgrounds will be retrofit. The agency must disperse the retrofit playgrounds throughout the community so that no matter where residents live, an accessible playground is nearby. Then, as the remaining 30 playgrounds age out and are replaced, the replacement must fully comply with the 2010 Standards.
Note: This one-of-every-three approach is not effective with unique sites. If an agency has only one swimming pool, one senior center or one ice rink, eventually that facility must be made accessible.
Recreation Programs
Recreation programs change to reflect the needs of the community. Today, the demographics of America are clear: every state has more people with disabilities in every age range than ever before. Those numbers will only increase in the future because of factors, such as better medical care, better living conditions and advances in medical technology. Those factors make it more likely that some people with a health condition or disability will live longer and stay in their home.
By 2035, people who are 65 years old or older will outnumber those who are 18 and under, and the disability implications are staggering. The typical incidence of disability for all populations is 15 percent. The incidence of disability for 65 and older is 40 percent. Making plans now will help agencies prepare for this shift.
A park department in an eastern state had never viewed itself as a "program" provider. However, it now does, thanks to an introspective examination of how best to serve the community, and its staff also now includes three therapeutic recreation specialists. Nationwide, this is being recognized as a necessary step.
There are some lessons for park and recreation agencies in a September DOJ settlement agreement with KinderCare, which operates 1,800 facilities across the country. KinderCare had not provided support for children with type 1 diabetes. Some families reached out to DOJ, and, after an investigation, KinderCare agreed to settle.
In the settlement, KinderCare agreed to take several actions, including the following:
Clause 14 – to "...evaluate each request for reasonable modification on the basis of disability on an individualized basis, relying on objective evidence and current medical standards...."
Clause 15 – "...that where...qualified health care professionals deem it appropriate...for a child to be assisted in diabetes care by a layperson, that training (staff) to assist with routine diabetes care tasks, including the administration of insulin by pen, syringe, or pump, is generally a reasonable modification…."
Clause 16 – that KinderCare have a "Manager of Inclusion Services."
For decades, park and recreation agencies have conducted assessments and prepared inclusion or participation plans. However, many agencies do not have the capacity to conduct assessments with their own staff or contractors. The language in Clause 15 is consistent with other DOJ settlement agreements. If it becomes a mandate, is your park and recreation agency prepared? Also, KinderCare has a manager of inclusion, who is the go-to person for assessments, staff training and planning. Many park and recreation agencies have a similar position, but many do not. In fact, many do not have therapeutic recreation staff at all. Consider how your agency can address both of these issues.
Enforcement Trends
The ADA mandate is here to stay. While the current administration has slowed regulatory growth, the ways in which a person with a disability can seek enforcement against a park and recreation agency remain the same. There are some exceptions, but most rulings have been in favor of the person with a disability.
This trend raises two questions: If a person with a disability asks for a modification and is entitled to it, but the agency denies it, will this expose the agency to liability? And, if a person with a disability asks for a modification and is not entitled to it, but the agency grants the request, will that expose the agency? The answer to the first question is "Yes." However, the answer to the second is not so clear cut, but I would suggest that this does not expose the agency to liability, except in the rarest of circumstances.
Conclusion
Agencies that lack a manager of inclusion are the type of agency that is more at risk of a DOJ approach for settlement discussions. More importantly, agencies without this personnel infrastructure will not be prepared to best serve their residents.
Be proactive and use the eight-step inclusion process in place from California to Connecticut, and Florida to Minnesota. Follow the path taken by agencies that have implemented the ADA in recreation programs for decades. Do not wait to complete an access audit and transition plan...there is no time like the present.
The Eight-Step Inclusion Process
Invite people with disabilities to participate.
Tweak registration systems to allow the registrant to request a reasonable modification.
Conduct an assessment when a modification is requested.
Make a participation plan after the assessment.
Train necessary staff after the plan is completed.
Throughout the process, maintain communication with whomever made the request.
Implement the plan.
Evaluate the effectiveness of the plan and prepare for the next registration cycle.
John N. McGovern, J.D., is Partner and Principal in Charge of the WT Group Accessibility Practice.