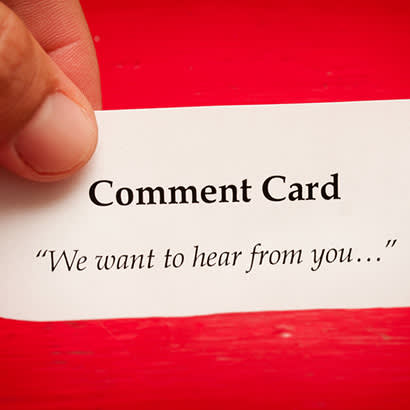 We hope the articles you read in Parks & Recreation are thought-provoking and engaging, and we welcome your opinions about what you read in these pages. Through social media posts, website comments, emails to staff or posts on NRPA Connect, let us know how the magazine's articles apply to your job and your agency.
Comment from Marge Davis, coordinator, TennCan: The TN Bottle Bill Project regarding Richard J. Dolesh's April 2019 article, "Recycling Is Dead: Now What?":
Dear Richard,
I just learned (thanks to a Facebook link from Warner Parks Nature Center in Nashville) about your article, "Recycling Is Dead: Now What?" in the April 2019 Parks and Recreation magazine.
Thank you for bringing this well-researched and important story to the NRPA audience. It's such a vital topic that I hate to fuss, especially to someone I've never met. But given the nature, size and importance of your audience, I wanted to point out two details that I hope merit clarification in a future issue: One is the absence of any mention of "bottle bills" (deposit-return for glass, plastic and aluminum beverage containers). The other is the misleading statement that glass is unrecyclable.
1. Any story of the crisis in public recycling should include at least some mention of crisis-resistant bottle bills, in which consumers pay a small deposit (usually 5 or 10 cents) when they buy the beverage and get back the deposit when they return the empty container for recycling. Bottle bills side-step the contamination and market issues that plague municipal recycling, for three reasons: First, the material is kept extremely "clean" because cans and bottles are individually sorted, either electronically or manually, at the redemption point. Second, bottle-bill material is collected in extremely high quantities, because the deposit incentivizes redemption rates averaging 65–90 percent, compared to just 10–30 percent in non-deposit states. Finally, because of these two other factors, manufacturers are hungry for bottle-bill material and are willing to pay a premium for it.
Some other points about bottle bills (and please forgive if you know any of this already):
Deposit laws have existed for decades in 10 U.S. states (and exist or are pending in 40-plus other jurisdictions globally, including most of Canada, most of Australia, much of Europe, Israel, Turkey, part of India, the United Kingdom, and numerous island nations or territories including Guam, Fiji and Jamaica).
Even though the 10 deposit states represent only 27 percent of the U.S. population, they account for nearly half of all beverage containers recycled.
Bottle bills are not obsolete. Only one state law has been repealed, while nearly all of the others have been expanded to add more beverages to the program (such as bottled water). Globally, something like 10 new deposit programs have been announced in just the last three years.
Very few returns today happen inside grocery stores. Most modern bottle bills use a combination of electronic RVMs (reverse vending machines), hub-and-spoke drop-off systems and independent redemption centers. Many redemption programs are funded at least in part by unclaimed deposits and scrap revenue.
Public support for bottle bills averages 80 percent (two professional polls on a proposed deposit here in Tennessee came in at 80.4 and 83.2 percent, respectively).
Part of the popularity of bottle bills has to do with their amazing fundraising potential: Millions of dollars' worth of refunds are donated every year to schools, animal shelters and other nonprofit and community causes — including parks and recreation programs!
2. Leaders in the glass industry are desperate to correct the misperception that "there's no market for recycled glass." What they'd like the public (and elected officials) to understand is that "there's no practical market for the relatively negligible quantities of badly contaminated, broken, mixed-color glass collected in single-stream recycling programs." However, there is a strong market (and energy need) for reliably large supplies of correctly sorted cullet that can be re-melted and formed into new containers (or extruded into fiberglass), and this is why the glass industry has been supporting deposit laws for at least the last 15 years.
Thanks for the chance to clarify!
Comment from Professor Ron McCarville, faculty of Applied Health Sciences, University of Waterloo, Ontario; and Arnie Biondo, director, Centerville-Washington Park District, Ohio regarding Barbara Tulipane, CAE, former NRPA president's Perspective's March 2019 column, "What Happens When Pay-to-Play Replaces Public Parks and Recreation Programs?"
The March 2019 issue of Parks and Recreation included a message from NRPA President Barbara Tulipane. It raised an important question regarding "increasing inequities in youth sports…." "Gulfs" between those who can afford sports fees and costs, and those who cannot are deeply troubling, and we congratulate Barbara and NRPA for highlighting the challenge faced by many youth and providers of youth programming. It's too easy to forget about those who wish to take part but are unable to find ways to do so.
We hope to join the discussion Barbara and NRPA have initiated. We begin with a basic insight. Participation in any sport or recreational activity requires the successful negotiation of many interlocking constraints. Any participation comes about only after participants have successfully negotiated multiple variables like time, skill, facilities, equipment, money and companions.
Constraint negotiation might best be compared to participants assembling a complex puzzle. They must find ways to be at the right place at the right time with the right people and the right skills in order to take part. We providers are at our best when we help participants arrange all the various pieces of the puzzle to create a picture that works for them. We excel when we help them find the resources and provide the flexibility they require to make good things happen.
We hope that Barbara's message encourages debate among recreation providers. How can we continue to improve opportunities, especially for those who lack resources? Given the complexity of constraint negotiation, we encourage that the discussions move beyond single variables. It is tempting, for example, to focus on simple solutions (fee levels have been a popular topic in the past), but that sort of simplistic perspective often creates more problems than it solves. For example, will removing fees for hockey registration offer meaningful aid to children living in homeless shelters? Will a low fee help if the child is unaware of the program, cannot travel to the program, has no friends in that program, or has no role models to help make better program-related choices?
Recreation service providers' great challenge is dealing with the complexity that participants face. Focusing on single variables, however tempting, may exacerbate the problem, rather than solve it. Let's explore together innovative ways of helping participants find all the resources they need to take part. Youth programming is less about providing programs and more about helping youth navigate demands, ranging from transportation to skill acquisition.
Thank you for highlighting this very important issue. We hope that NRPA will create a venue to explore this issue in-depth to generate some answers and tools for park and recreation agencies to use.