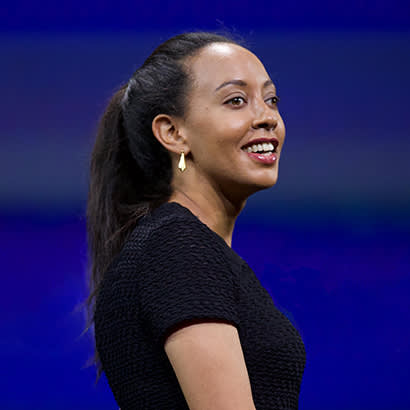 This year at the annual conference, NRPA will hold a Closing Session, Thursday, September 26, from 4 p.m. to 5 p.m., and you won't want to miss it. Haben Girma, the first Deafblind person to graduate from Harvard Law School, will deliver an inspirational keynote address and musical duo A1 Chops, a drumming duo founded by Baltimore natives, Malik Perry and Timothy Fletcher, will give an energetic and entertaining performance.
Haben, who travels the world teaching the benefits of choosing inclusion, believes disability is an opportunity for innovation. An advocate for equal opportunities for people with disabilities, Haben was named a "White House Champion of Change" by President Barack Obama and received the Helen Keller Achievement Award, along with a spot on the Forbes 30 Under 30 list.
A1 Chops has appeared on "The Ellen Show" multiple times and has performed for the NFL. Perry and Fletcher were featured on Ellen's digital original series, "The Build Up," season one, as well. When they're not performing, Perry and Fletcher like to visit Baltimore-area schools, where they encourage and inspire youth to follow their dreams and make them a reality.
The 2019 NRPA Annual Conference will be held September 24–26 in Baltimore, Maryland. Cal Ripken, Jr., known as baseball's "Iron Man," will deliver the opening keynote address on Tuesday, Sept. 24. In addition to the NRPA Opening General Session and Closing Session, the conference will include more than 200 education sessions, including 12 education tracks that attendees can choose from. To learn more about the 2019 NRPA Annual Conference, visit www.nrpa.org/conference.